10 Baby Registry Checklist Must-Haves
A baby registry list is a tabulation of items from an online shop or local store that you wish to receive before the birth of your baby or at your baby shower it can also be referred to as things the baby will need in order of importance as to help both mums and others to identify the must-haves in the list.
Before you compile a baby registry list you should, first of all, know how to make a baby registry meaning you should know what to put on your baby registry list and what not to put on the baby registry list also you should know important baby must-haves for first-time moms which is generally a list of things you need for a new baby and of cause the regular baby registry must-haves.
The purpose of your knowing how to make a baby registry is so that you don't compile a list of items you don't need or that will not be useful to you.
How To Make A Baby Registry
Being an expecting mother comes with great excitement. But there is one thing that mothers need to do to be certain about their preparedness and to avoid being caught unawares. They have to prepare the baby's list.
Baby registries are great for many reasons. People around you, friends, family, even colleagues will likely want to be part of your special moment. So you need a list to guide you and make it convenient for you to create an ultimate baby registry also they increase your chances of getting just what you are hoping for, and what you will use.
A registry is a very useful way to get yourself organized in terms of what baby items you want, have received, and will still need. The following tips will serve as a guide to you when compiling your baby registry.
1. Know What Works For you
Ransacking your brain should come first because you will come across different types of baby things on your registry search. Before you add to your baby registry, ask yourself simple questions like, how will these items be useful to me? Will it work for me based on my family lifestyle?
You need to put into consideration what works for your family because what works for you might not work for some other families. Just as every family is different, the same should hold for every baby registry.
When you figure out what works for you, it becomes very easy to make your list including getting personalized product recommendations to help you start your registry experience.
2. Use A Scale Of Preference
This will help you sort out needs from wants. You need to be clear about this to avoid time loss in choice making. Whether as first-time mothers, second or third, one question that should always be close to your heart and mouth should be, do I need this? of what importance is this to me? Is there an alternative to this? There are so many exciting and eye-catching items on the registry. it pays to decide ahead of time
what you want.
3. Find Out For yourself
You can research the products you want on your baby registry to know how they work, what's trending and how much they cost. You can also ask older people or mothers who know about these products why they love them. This helps you compare the information from sellers and users because knowing the ins and out of the products is very beneficial to avoid silly surprises.
What To Put On Your Baby Registry
The following items are some top registry essentials:
Infant car seat
Stroller and baby carrier
Crib, mattress, mattress cover, and crib sheet
Baby monitor
Bottles, a breast pump, if breastfeeding
Baby birth tub
Baby first aid kit and a rectal thermometer
Baby bouncer
Clothes
Cloth diaper
Blanket
Glass bottles toys
Crib
Stroller
Baby carriers, baby monitors
Disposable diaper
Bottle nipples
Bath supplies
Sometimes your checklist is influenced by the position of your child in the family. if your baby is second, third or so, you may not need so many of the items on the registry. You can reuse some of the ones you used for your other kids like the stroller, car seat, high seat, and others if they are still in good condition.
What Not To Put On Baby Registry
Let's look at some of those items that should be missing when making a baby registry.
1. Wipe Warmers
Cold or warm, just do a thorough job on your child and he or she will be clean and safe from germs.
2. Baby Shoes
I have noticed children kicking off this stuff; I think the socks are ok until the child starts walking.
Baby Registry Must-Haves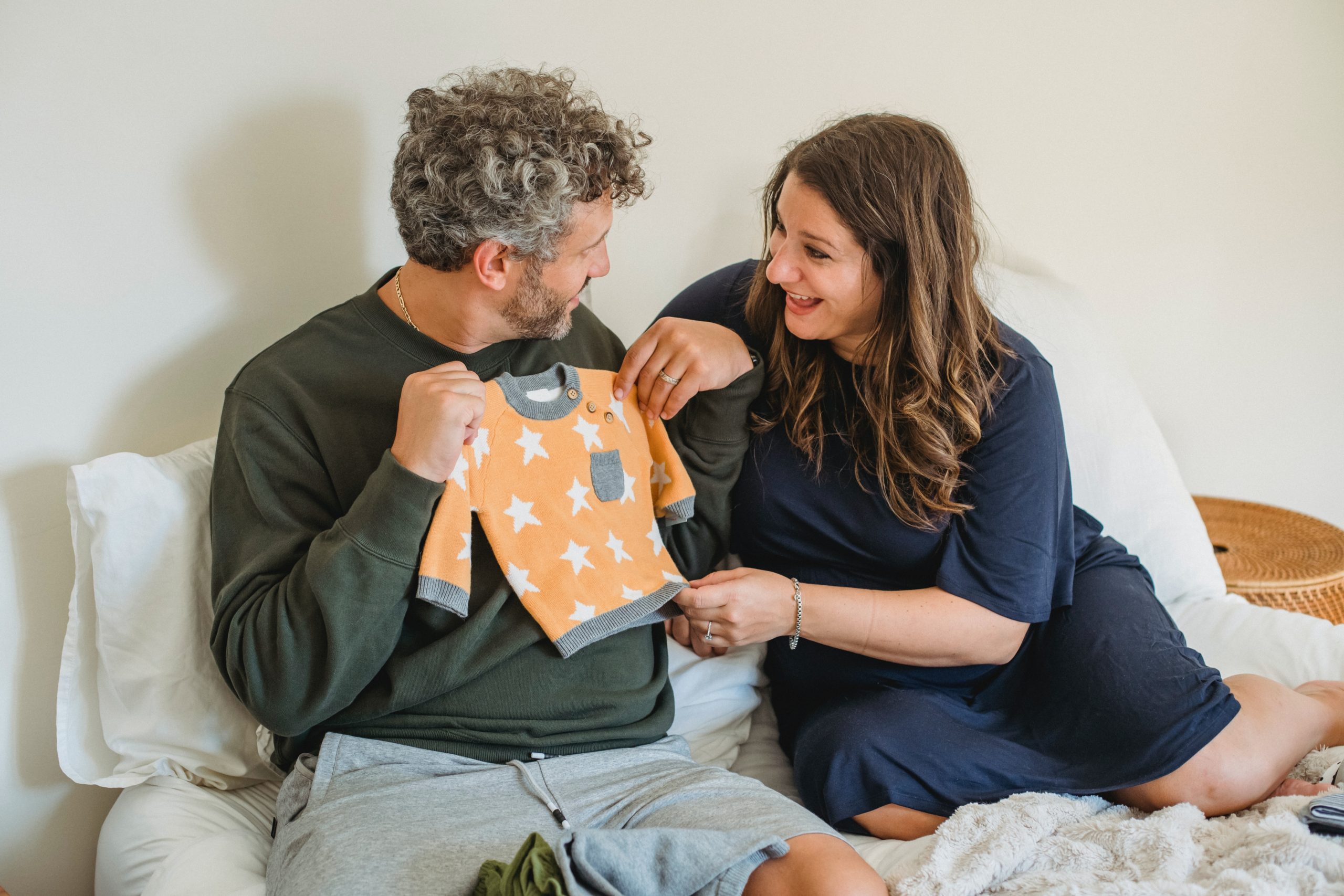 When you go through the registry checklist, you will see a whole lot of items on it. But you must streamline your shopping list with the checklist of all baby's must-haves.
The ultimate thing to do when preparing for baby arrival is to figure out which of the baby items you can forget about and which are the essential baby items you can't do without.
The following are baby registry must-haves.
1. Baby clothes:
4-8 wide head openings and loosen legs
4-8 undershirt (snaps at the neck or wide head opening)
4-8 pajamas
1-3 rompers or other dress-up
Two blankets for winter babies
1-3 sweaters or jacket (front button is the best for easy wear and removal)
4-7 socks (shoes are unnecessary until baby starts walking)
1-3 hats ( get the summer or winter soft caps)
fierce suit for winter babies
2. Nursery Items:
Cribs cradle or basset
A firm flat mattress that fits in cribs
Armchair
Baby monitor
Night light
Dresser
Toy basket
3. Baby Bedding:
1-3 washable crib mattress pads
2-4 fitted crib sheets
4-6 soft light receiving blanket
1-2 heavier blanket (for colder climate
4. Diapering Must Have
Changing table with safety strap
Diaper pail
Diaper bag
Diaper cream
Unscented baby wipe
Soft washcloths
Cloth diaper 6-10 dozen
6-8 or 3-4 large boxes of disposals
5. Bath Items:
Baby bathtub, baby soap, and shampoo
4-8 soft towels
Baby hairbrush
A soft washcloth, a little different from your diaper washcloth
Laundry detergent( must be gentle to avoid bleaching and quick tear)
6. Feeding Essentials
As many as 15 bottles and nipples (if feeding strictly by the bottle)
Breast Pump( if you plan to breastfeed)
Milk storage bag (if you plan to breastfeed)
Nipple cream
Nursing pillow
Bottlebrush
Dishwasher basket
6-10 bibs
3 pacifiers
Formulae if not nursing
7. Health Products
Nail clipper for baby
Baby thermometer (baby)
Petroleum jelly and stencil guaranties circumcision care for boys
First aid kit
8. Baby Gear
An infant or convertible car seat
Stroller or infant carrier
Baby bouncer
Play-yard with basement
High chair
Baby Must-Haves For First Time Moms
You should start shopping for essential items you are going to be needing while pregnant. Check your list and make sure you go for things that matter.
1. Snot Sucker
The snot sucker does a good job when it comes to cleaning the baby's nose. It is easy to use and has disposable filters which makes it amazingly effective and gentle.
2. Baby Wraps
This carrier has no minimum weight requirement. It can be used for up to 9 months. To use it you must learn how to tie it.
3. Swaddle
Sleep swaddles of different shapes and sizes can be used in different ways. They can be used to wrap babies, they can also be used as a blanket.
4. Baby Bathtub
They are designed to give babies the comfort they need while bathing. It's
comfortable, has good head support and it is so adorable.
5. Diaper bags
Go for the very best that is machine washable, with a large external pocket for easy access to bottles. The inside pocket help organize and keep essentials when you are on the go. You can wear them even as bag packs.
6. Bodysuits
Get your child a short sleeve bodysuit as babies need to have outfits they can easily wear when they soil their clothes.
7. Pacifier
This is another essential baby item because of its relevance in keeping the baby calm.
8. Baby Bottle
Look out for original pure and transparent bottles. You probably need a set of them to avoid constant washing and sanitizing.
List Of Things You Need For A New Baby
1. Nursery
Crib
Crib mattress
Fitted crib sheet
Mattress pad
Glider
Changing table
Changing pad
Changing pad cover
Changing pad liner
Storage basket
Hampers
2. Baby Gear
Infant car seat and base
Stroller
Stroller accessories
Trove crib
Travel crib filled with sheet
Infant wrap or carrier
3. Diaper And Wipe
Diaper- diaper polls
Baby Wipes- wiper pull liners
4. Feeding
Nursing pillow
Breast pump
Breast milk storage
Bottles
Bottle drying rack
Dishwasher basket
High chair
Infant spoon
Baby foot container
Bibs
5. Sleeping
Wearable blanket
White noise machine
Bassinet
Sheets
6. Clothing
Baby suit
Sleep and play
Outfits
Socks
Nursery hampers
Clothing size divider
7. Bathing
Infant tub
Bathtub
Toddler bath towel
Baby wash
Bath elbow rest
Bath raiser
Detachable duck tub
8. Toy/Activities
Baby swings
Thor sits
Activity gym
Books
9. Others
Nasal aspirators
Pacifiers
Swaddle blanket
Baby monitor
Baby brush
Laundry detergent
Hand sanitizer
For you,
With your baby on the way, you may feel you have so much to do and a lot to buy. But the important thing is to get things that are vital and most essential to you and your baby. Friends and family could help you pick out some items as present in your baby registry list. It is an exciting feeling when making this list, with the knowledge of your baby on the way, you will feel like getting the whole world, but spending wisely should be put into consideration because you need all the financial resources that you can get to give your new arrival a comfortable living.