300 Flirty Texts To Send Him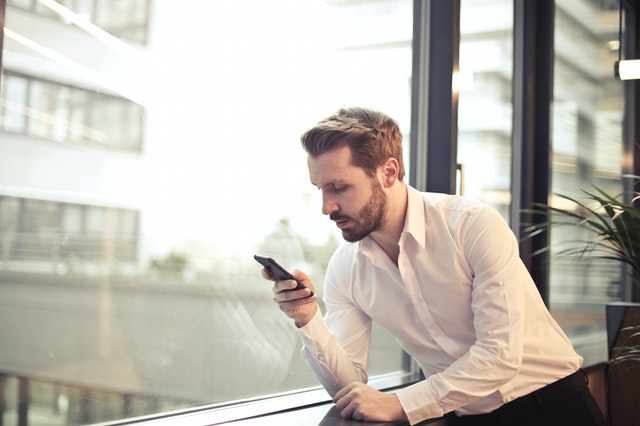 Love is a beautiful feeling that can be expressed in several ways, one of which is 'texting'. Many times we all just need a reminder however subtle, that we are loved by our special one. In spite of our busy schedules, we can still keep our love fire burning and our relationship can remain spicy and stay fresh without going stale. This, however, is not a passive wish that partners make.
Loving someone is a choice we all make and like every other commitment, love is hard work. It requires the investment of quality time, sharing of gifts, acts of kindness, words of affirmation, and physical touch. For marriage not to be a form of a cage filled with boring routines. Couples have to devise ways to sweep their partners off their feet every day.
One of the methods I have learned to employ is to send flirty text messages to my husband especially when he is at work. Imagine your husband is busy at work, and out of the blues, a text message pops up on his phone, reminding him of how much you love him and are eager to be with him -your guess is as good as mine! Your husband will all through that day have his mind fixed on you, and after work, rush home to you. There are several flirty messages l have been using in recent times, that I am willing to share with you. They are :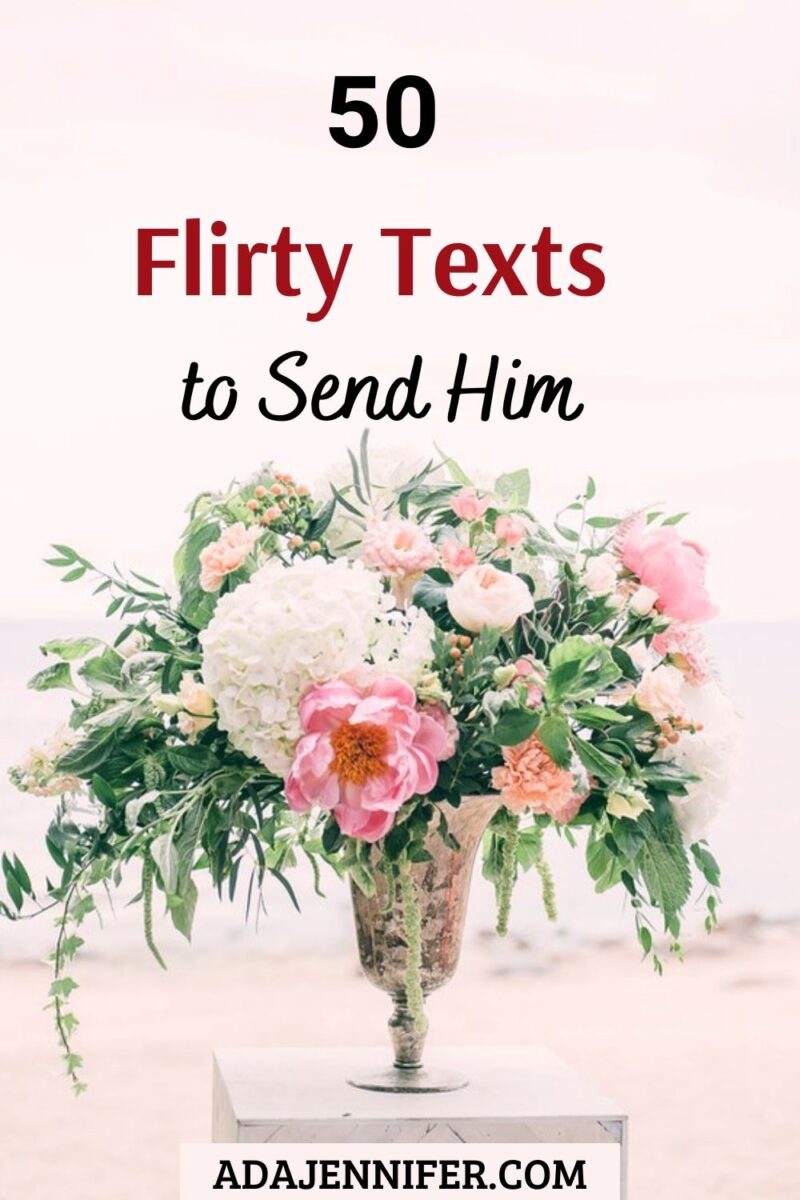 1. Today, I woke up with sweat. Not because the morning was too hot to handle, but because my dreams of you were too hot to handle.
2. Right now, I want to feel your hands all over my body.
3. I have a plan for the evening. Do you want a naked bear hug, yes or yes?
4. Do you want to mess up the bed with me tonight?
5. I wish I could explain how your eyes thrill me and the sound of your voice makes me feel butterflies. How your smile makes my heart skip beats and how every time I am with you I feel complete.
6. With the hustle and bustle of my day and it finally dies, my heart beats for you getting louder and apparent. When the sun goes down and the night takes over the day I start missing you in every possible way. When the stars light up the sky in the night, I just feel like staring into your dreamy eyes. And when it's time for bed, I wish you're ready here by my side so we could both go together on a dreamy ride.
You seem to capture my mind every minute. There is never a second when I don't think of you or miss your presence. Your love possesses me all the time. I feel so weak in your love and yet so strong.
7. I would do anything right now to be able to curl up next to you, bury my head in your chest and lock my fingers with yours. I want to be able to look up at you and smile whenever I want to. I would be able to kiss you whenever I wanted to. I want to be able to tell you how I feel about you whenever I want to.
8. I just got out of the shower, wanna come and help me dry off?
9. Unusual things are happening to me. I keep dreaming of you even when I am wide awake.
10. Suddenly, all the love songs have turned out to be about you.
11. I wish that you were here or I were there or we were together anywhere.
12. My mind doesn't allow me to drift from your thoughts. It keeps turning back to you. I miss you so much, and I do love you.
13. You are out of my sight but in my mind.
14. I can't stop myself from thinking about you. Without you, I feel so lost and blue. You are my only pleasure and the time spent with you is my treasure. I am still thinking about you. Miss you.
15. Everywhere I look, I am reminded of you and your love. You are my world. I keep thinking about you.
16. You make the good in my life all the better.
17. I am still carrying the smile that you gave me.
18. Are you missing me? Yes or yes.
19. I have a surprise for you later.
20. How about a hot date later?
21. Thinking of you…
22. Last night was Uh-mazing!
23. Shall we put the kids to bed early tonight?
24. Can't wait to see you…
25. Guess what I'm wearing right now?
26. You've been on my mind.
28. I wish you were here…
29. I bought something new to wear tonight.
30. Dreaming of your kiss.
31. Miss your face!
32. Up for some fun tonight?
33. I'm imagining you were here…
34. Wanna make out later?
35. Can't wait until you're home!
36. Thinking about those hands…
37. I wish you could hold me.
38. On your way home? I'll fill up the bath.
Save These Flirty Texts For Later!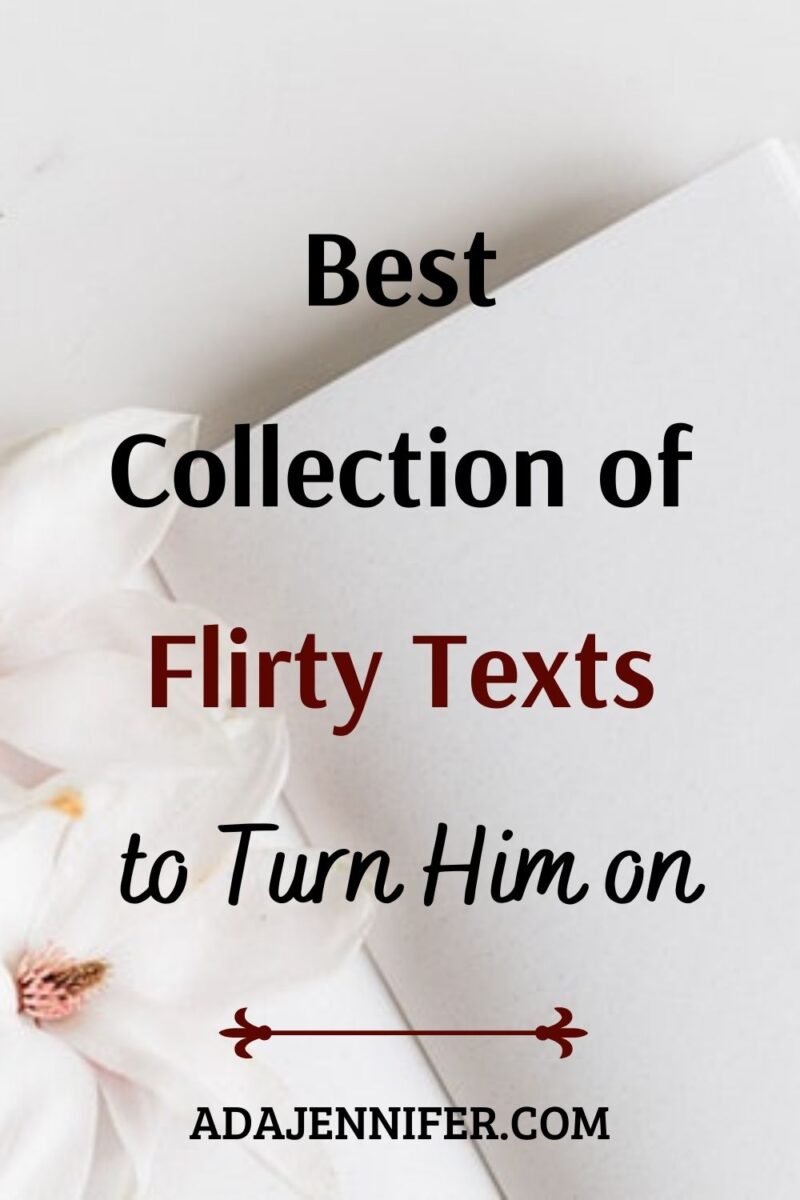 39. Hey, you! Good morning. I hope you have a sexy day.
40. Would you like to get coffee sometime? It's a date!
41. I wish you were here right now.
42. I know I've just texted you, but I'll stare at my phone obsessively until you text back, so please text back soon.
50. I'm bad at starting conversations. Do you want to try?
51. If you're not doing anything, can we cozy up and watch a movie tonight?
52. I was just thinking about how much I think about you, so I've decided to let you know.
53. Do you want to match pajamas with me this holiday season?
54. I just heard a new song, and the lyrics reminded me of you.
55. Do you want to skip the small and get straight to taking me out on a date?
56. I know I haven't seen you today, but I just know you look great.
57. The only time anyone will ever see me smile at my phone is when I get a text from you.
58. I woke up early thinking I'd get some work done, but all I can think about is you.
59. I have an off from work tomorrow, do you want to make a day out of it?
60. If you didn't already know, I adore you so much!
61. You're so amazing, do you know that?
62. I don't like that you're so far away, but hear me out, do you always have to be?
63. I'm bored, do you want to come over?
64. Has anyone ever told you your eyes are gorgeous?
65. There's a lot of people that I don't like, and you're among the very few that I do.
Flirty texts to make him laugh/blush
Making someone, you like blush or smile is the cutest thing ever. Watching their face light up because of something you said feels better than anything, doesn't it?
Make him smile with these flirty texts:
A lot of people have told me that I seem very distracted lately. I think it might be because of you.
I'm working right now, but there is something I would much rather be doing.
Let's call in sick and spend the day in bed. Does that sound like a good idea to you?
As soon as I woke up today, you were my first thought.
I wonder what we would be doing if you were here right now?
You have a perfect body, just letting you know it's been on my mind all day.
It seems like I fall for you a little more every day.
What would you like for dessert tonight?
I hope you have a good day, miss me a little or a lot! Haha
I am eating a burger, and I think you're hotter than the jalapeno it has!
Everything seems brighter when you're around.
Well, aren't you lucky to have me?
I'm looking forward to seeing you tonight.
I love that we're best friends and that you know me so well!
You mean so much to me.
I bought something special for tonight. Do you want to come over?
Last night was like a dream.
Knowing I have you by my side makes me feel so much braver
Whenever I have a bad day, I just picture us cuddling at the end of it.
I never believed in love at first sight until I fell for you.
The weather is just perfect for us to get cozy, don't you think?
I'm blaming you for being so distracted at work/ college today.
Just the thought of you makes me feel so much better when I'm having a bad day.
I promise you; you won't forget the time we spent together tonight.
I know you're out of my sight right now, but you're always on my mind.
I love the way you smell.
You have really good hands.
I feel safest when I'm with you.
Just being in your arms makes me forget everything else.
Waking up next to you each morning is like living in a fairytale.
Flirty Texts About Dreams

Let's admit it, we've all had dreams about our crushes, and we all imagine them in unrealistic scenarios all the time. Want them to know they're in your dreams?
Text them these:
I think of you even in my dreams.
I had a dream about you last night. You and I were close, really close.
I'm going to dream about you tonight, and the next time I see you, I'm going to make this dream come true.
I hope you dream about me.
My dreams will be sweet for sure because I'll be dreaming about you.
You're so unreal. I feel like I'm dreaming.
Pinch Me? I must be dreaming.
The moment I saw you, I felt like I'd met the person of my dreams.
Am I dreaming? Or are you real?
Can I just make one call before we go out? I told my mom she'd be the first person to know when I met the person of my dreams.
You look like a dream.
You've been haunting my dreams like a ghost.
Do I remember you from my dreams, or is that memory false?
Have I seen you before? I think it must be in my dream.
You look far from a genie, but you can make my dreams come true.
Flirty Texts For Your Crush

Those butterflies when you're talking to your crush can make flirting slightly difficult for some. But we understand that flirting with your crush is no walk in the park. Let us help make it easy for you.
Try texting them these:
You're good at making me blush.
I'm being honest; you're the cutest person I've met in a long time.
Tell me your biggest regret? Mine is not kissing you the last time we were hanging out together.
Oh really? Take me on a date then (in reply to a compliment they've sent you).
If you're thinking about whether you should hit on me or not, I'd say go for it!
Do you miss me? Because I know I do.
I know I just saw you, but I miss you already.
Do you want to play a game?
Want to take this conversation offline?
I think you're my person.
Every time I'm with you, I feel butterflies in my stomach.
What is something that reminds you of me?
Am I being too straightforward if I were to say I like you right now?
What are you craving right now?
I have a bed, and I have some snacks. The only thing I'm missing now is you.
I have a book that I think you'll really like, want to come over and pick it up?
Want to catch a movie later?
Hey stranger. Why don't you stop being one?
What is something you want to say to me? On the top of your head.
My New Years resolution involves spending more time with you.
I don't know about Santa's, but you're #1 on my naughty list.
All I want for Christmas is you!
Do you have plans for this weekend? Because I do not.
Come over! I've got all your favorites: chocolates, ice cream, and me?
Every time you text me, I smile so wide.
Hey, miss me yet?
I'm having a terrible day; it'll get better if I see you. Can I?
I don't know why but every love song I've heard lately has been about you.
I made a playlist for you. Would you like to listen to it together?
What plans do you have for the next week? Is there room for me?
I love how you carry yourself.
So that you know, I haven't stopped thinking about you all day today.
I didn't know I was missing a piece of my heart until I saw you walking around.
Is it just me, or does everyone tell you you look exceptionally hot every day?
You're really cute. I just thought you should know that.
I'm all for adventures. Do you want to take this hike with me?
You have no idea how much I'd like to see you right now!
You're really hot.
You looked adorable at work/ university yesterday.
You have the cutest smile I've ever come across.
I'm thinking about deleting the dating apps on my phone. I think I've found the one I was looking for.
I didn't think I would ever fall this hard for anyone, but I guess you've changed that.
Have I ever told you I've wanted to kiss you ever since the first time I realized I liked you?
I don't find a lot of people interesting. You're one of the few that I do.
My cheeks hurt from smiling so much when I'm around you.
Flirty Texts For Him At Night

We're all a little more vulnerable at night. We feel safer, and there are fewer distractions, so go on and know the real him in the silence of the night, when all he can hear is your voice. Go ahead, try your luck, text him!
You? Me? Drinks? Right now?
Do you know what I want to do tonight? You.
I wish I were with you cuddling right now.
I'll have a surprise for you, the next time I see you.
I feel so lucky to be able to call you mine.
Are you having a bad day? Want me to cheer you up?
I am having a bad day? Can you help cheer me up?
Let's spend some time doing nothing but holding each other.
I have a bottle of wine with your name written all over it.
It's getting cold outside, want to cozy up?
I have so much fun when I'm with you.
What are you wearing right now?
I miss you so much.
Put me on your 'to-do' list for tonight.
How soon can you get here?
What are you doing? Because I'm just thinking about what we'd be doing if you were here now.
I just got out of the shower, and I wanted you to know I've been thinking about you.
Am I on your 'to-do' list? Because you're on mine.
So that you know, I think you're really hot.
I think you've left something at my place. Want to stop by and pick it up?
I need a little help with something, would it be possible for you to give me a hand?
I'm so tired today. I think a massage would help.
My heart skips a beat each time I think about you.
I'm starving, and you're the only snack that's on my mind currently.
I feel so special when I'm with you!
Want to play hooky?
If I texted you every time I thought about you, you'd think I'm insane!
The bed feels cold without you here.
I mean, I'm texting you instead of sleeping right now, and you know I never miss out on sleep, so take the hint!
I hope you dream about me because I know I'll be dreaming about you.
Flirty Texts To Turn Him On
Being playful and naughty can spice up your bond. While at the same time, give him hints that you're into him. So, the next time you want to tell him how attracted you are to him, use these texts to create intimacy.
Take your flirting game to the next level with these:
I want you so bad! Right here, right now!
If we're having dinner tonight, I'll let you know what's on the dessert menu later.
I had a very sexy dream last night, and you were a part of it.
I can't fall asleep. I'm thinking about you so much.
The way you kiss me is something else.
I wish we were lying next to each other in bed right now, naked and cuddling.
All those Yoga classes seemed to have worked their magic on my body, don't you think?
I like the way you look into my eyes. I feel things I have never felt before.
Can you come over so I can bury my face in your neck?
Can we book a B&B trip? Bed and Breakfast?
I want you so close to me.
My love language has always been physical touch. I'm guessing yours is too?
Just texting to remind you that your body has been on my mind!
You're so hot. I can't stop thinking about you.
No one's home, and I'm walking around naked. Would you like to be here?
I like you. What are you planning on doing about it?
How much longer do I have to wait before you get here?
I like to plan for the future. You're on my to-do list for tonight. You in?
I had a very naughty dream about you. Want to turn it into reality?
I have a gift for you, want to unwrap it?
Flirty Texts For Him At Work

Get his heart racing by sending him these messages while he's at work. Let him know you're thinking about him.
I feel a little lost without you here.
I am missing you so much today!
Boy, did I hit the jackpot when I found you!
You make my heart beat so much faster.
I don't usually like scary movies, but I'll feel safer around you, so do you want to catch one after work?
I'm suffering from a lack of cuddles and kisses, and I want them all from you.
I am currently thinking about you.
I got you on my mind!
I'm just sitting and talking to my friends, just bragging about what a lovely partner I have.
Nothing makes me smile like the thought of you.
The time we spend together is never enough, come back soon.
You feel like home.
The bed feels empty without you here.
Have a fantastic day at work, and don't forget to miss me.
I'm so proud of you for doing this every day.
I love you more than pasta!
I just want to be next to you so bad right now.
Every day I spend with you, I realize I want to spend all my days with you.
Do you know what's been on my mind a lot lately? You, of course!
Come back soon so I can understand if waking up next to you is the best part of my day or falling asleep next to you is?
Flirty Texts That Aren't Too Forward
Being low-key is good at times. Flirt subtly but make sure he knows what you're thinking about him.
I was listening to this song, and it reminded me of you.
Hey, I just wanted to pop by and ask, do you miss me?
I had a pleasant dream about you.
I know you're going out tonight, have fun and drive safe.
You're adorable, even on text.
Do you like being the big spoon or little spoon? Asking for a friend.
So I'm watching a rom-com, and the lead in it is such a cute guy. He looks just like you!
We can play a game. Let's use five emojis each to tell each other about how we feel right now.
I miss you, but I know you probably miss me more right now (I know I'm pretty cute).
If you're not doing anything, want to sneak away for coffee?
Should I wear this top or this one? Which one do you like?
I had fun hanging out with you today. Let's hang out sometime again?
We go together like cheese and wine, don't you think?
You don't cross my mind. I'm pretty sure you live there now.
Want to get matching shoes?
Let's play a game of love and marry.
Let's grab breakfast together before work?
If you had the chance to be on a reality show, which one would it be?
Do you have any guilty pleasures?
Are you a magician? Because when I look at you, everything else disappears.
Flirty Conversation Starters
Starting a conversation with someone you might have a crush on is not so easy for most of us. Communication is essential when it comes to forming relationships. So here are a few flirty conversation starters for you to try the next time you're confused about how you can start a conversation with your crush. You can thank us later!
That shirt looks perfect on you.
Wow, you have lovely eyes.
I don't think I remember the last time we spoke, let's change that?
I'll make the first move here and text, so you've got to make the next one now.
I wanted to wait a few days before texting you again, but I'm not sure if I could go much longer without talking to you.
Stop sending me mixed signals; send memes instead?
If we skip the small talk, I want to ask you out? If you're the kind to take it slow, how are you?
If we've got the time to like each other's pictures, we've got the time to start a conversation, right?
Are you hungry? I want to get some tacos. Would you mind joining?
Are you a mountain person or a beach person? We could go wherever you like.
I don't have anything specific I want to talk about, but I just wanted to talk to you, so hello there?
Do you like any particular sports? Want to watch a game sometime?
I'm confused about whether I should start this conversation with an average pick-up line, or will a simple 'hello' be interesting enough for you?
I hope you remember my face. Because ever since I saw you, your face hasn't left my mind for even a minute. I've been dying to see this new movie; you want to come with me?
I'm still single, by the way, in case you want to know.
I have Netflix on, but no one to chill with. Would you like to join?
My pet wanted you to know that it misses you.
Okay, be honest, how long have you been looking forward to a text from me?
We're hanging out tonight, isn't that right?
I think texting is a waste of time, want to meet up instead?
I have an extra ticket for this concert. Do you happen to like the band too, by any chance?
It's the alcohol that's made me brave enough to text you today finally.
Guess what your number is saved as on my phone?
I have this book, and I think you'd like it. Should I bring it over to you someday this week?
You never seem to text me first. I can't tell if it's because you're playing hard to get or because you think I'm annoying.
Do you know what would be better than a text back from you? A date with you, go ahead ask me out.
Tell me your ideal dream date, and I'll plan it for you and me.
My day was so bad I thought I'd need a pick me up. Your smile just did that job for me.
You look familiar. Are you the guy from my dreams?
I wanted to play it cool and wait for you to text me, but I couldn't go any longer without talking to you.
Hi! I think you're really handsome, and I'd like to ask you out, so I figured I'd start by introducing myself first?
I need some advice from you. There's a guy I like and want to ask out, but I can't seem to figure how.
My pet is looking for a new parent, and I think you'd make for a good candidate. What do you say?
There's a high chance you're not single, but my friends said I should at least try to shoot my shot.
I'm not a scientist, but I think we'd have fantastic chemistry.
My day sucked. Can I talk to you for a while so it can get better?
What's your current favorite book/ movie?
What's the worst pickup line you've ever heard? I promise I'll do better.
Cute Flirty Text Messages
Everyone likes sexy, but cute hits a loving chord. So, use these texts to create your rom-com moments.
Send these cute and flirty text messages to make their day:
You have made me a better person. Thank you!
You make me smile so wide.
I feel so lucky to be by your side.
Spending time with you just feels right.
When I'm with you, I forget about everything else.
I can't think of anyone else but you all the time.
I'd like to spend some time with you this weekend, and I don't think there's a better way for me to enjoy my weekend than with you.
I like the person I am when I am around you.
You make me feel so safe.
It's cute how every thought I have these days just circles back to you.
You're the sweetest person I've ever known!
I'm counting down the minutes until I get to see you again.
The beach and you are two of my favorite things. Want to go for a walk sometime soon?
This is a little embarrassing, but I was stalking your social media, and I think you're super cute.
I know this is too cheesy, but you look exactly like the guy of my dreams.
How are you so cute?
Until I met you, I didn't think some guys could be smart, funny, and good-looking altogether.
Let's have this conversation in person?
I keep thinking about how cute you looked the last time I saw you.
I know we've been together all day, but I just want to spend all my time with you.
How To Flirt With A Guy Over Text?
Flirting on text is not easy. However, if you do it right, who knows, you might just have found the love of your life. Here's how you can flirt with a guy over text.
Go with the flow of conversation and keep it open:
Make sure all the texts you send have some material and won't lead to a dead end. Keep the conversation open while you state your opinions or just simply talk. Always give him the space to speak his mind, and don't be afraid to speak yours.
Use your flirting skills.
Don't shy away from flirting with the guy, but make sure to read the room before you do it. Use his name frequently in conversations and flirt with compliments because who doesn't like being complimented?
Many people tend to respond to texts sooner at night than in the day. It has also been proven that people are more honest when they're tired at night just before they fall asleep. You're likely to get a quicker response if you text him at night
It is easier to become someone else on text, a version of you that is more sexual, more attractive, and so on. However, remember not to lose the essence of who you are. You want to attract him to you and who you are in person. Remember that you'll be seeing him more often in person than in text if you were to get into a relationship with him.
Keep it light and be your most fun self. Present your best, and he'll like you for who you are! Be humorous and tell your jokes. You never know; he might just love them.
Teasing in a fun way is an easy method of flirting. If the guy has a sense of humor, teasing will help improve intimacy between the two of you.
Give him a nickname. It will make him feel special and seen by you. It could be a silly one, but it'll be cute to him. Nicknames are also a subtle gesture of liking someone. If he gives you a unique and cute nickname too, take the hint!
Even if it's subtle, make sure you let him know how you feel about him. Compliments go a long way in doing this but don't be shy to speak the truth.
Bottom Line
Texting is a huge part of modern-day romance. Ace your flirting game and impress your crush by using some of these cute and quirky text messages. And if you're already in a relationship, it doesn't hurt to let your partner know you love them all over again.
There are no flirting 101 lessons that work the same for everyone, don't beat yourself up about it. Everyone loves differently and has a unique way of expressing it. Be yourself, be stupid, be awkward, and let those butterflies in your stomach translate into a burst of laughter on your face.