50 Fun Things To Do On A Friday Night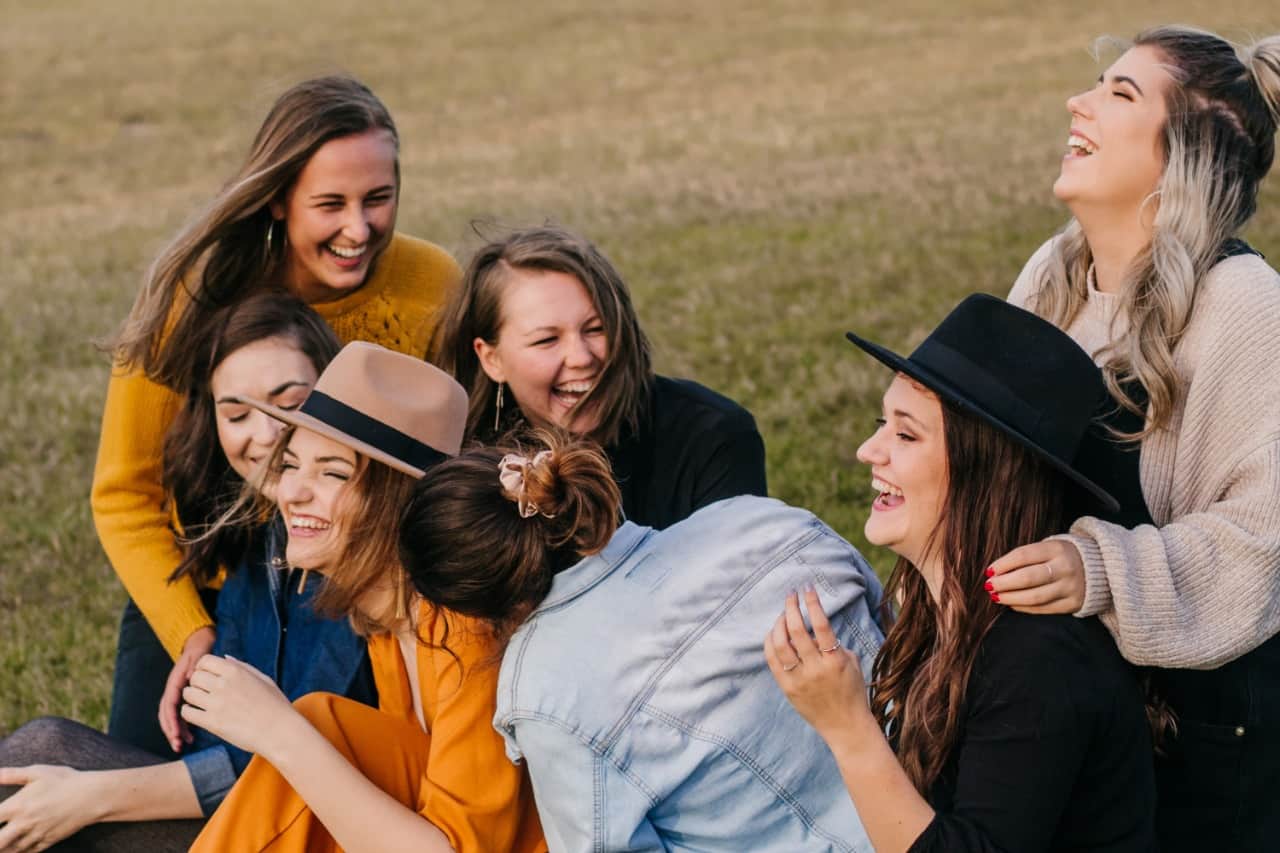 Nothing to do on a Friday night? I have been there!
As adults, we rarely get to witness or experience the month's wild Friday nights. For us, they are simply dull Fridays filled with exhaustion, uninteresting binge-watch, self-loathe, and the same old cycle of doing nothing exhilarating.
Hey! That shouldn't be your only plan! As grown-ups, we might not entertain the thought of going to the clubs, but there's so much to life that's still unexplored.
Here's an extensive list of 50 fun things to do on a Friday night to enjoy life with a little more excitement. Trust me, these activities will bring life to your otherwise dull and mundane existence!
Don't be bored on a Friday night this time, and plan ahead!
What to do on a Friday night?
Confused as to what to do on a Friday night? It can be daunting to decide where you want to take yourself and what you want to do if you are relatively new to this!
Well, you can always leave the decision on dice or random chits. Whenever I fail to make a decision, I let it roll on the dice. Just choose 6 of your favorite activities (or more) from this list, make chits for each activity, shuffle them, and pick a random one. There you have it— your Friday night activity of the week.
50 Fun Things To Do On A Friday Night- Rewire Your Mundane Life!
Places to go on a Friday night
If you haven't been out since a while now, it's time for you to leave the house!
1. Experiment with a new restaurant and cuisine
Bored of having the same dish at the same restaurant every time? Surprise your food palate this Friday night with a new restaurant.
Change your route to search for a new cafe or a restaurant depending on your demand for the time— something cozier, warmer, and more cultural than your previous eatery.
If you have been meaning to try a new country cuisine (Korean/Japanese/Indian/Pakistani/Mexican; then visit a native-owned restaurant. That's where you can taste the authentic flavors of different countries.
Those restaurants are designed differently and very traditionally to display their culture. You get to explore their country's diversity and taste the most delicious food you would ever come across! Also, don't order; instead, take yourself out for a cozy dinner! You deserve this.
2. Camping overnight
What's life without a little adventure? Under the thousand stars, camping would be your serene escape from concrete reality.
Many of us are constantly bored with repeating the same routine over and over again— the same old days in the office, in the house, in the neighborhood with the bland food, roads, and the same people.
You need a taste of the world, so start it with camping. Many facilities organize night camping beside beautiful sceneries (lake, river, etc.). You can meet new strangers there, play fun games with them and enjoy a hearty bonfire with a bit of beer in your hand.
3. Getting out of the town
It's unexpected, right? However, these sudden and spontaneous trips are the ones that bring us many memories to admire later in life. So, plan a one-day trip to a nearby town and explore the uniqueness it offers.
For a change, instead of choosing a posh metropolis, go for an underrated town. You will be amazed by the town's authenticity, culture, and unique people. It's so different from the busy life you are accustomed to. Take a breath and enjoy this beautiful pause.
Things to do on A Friday night near me
4. A cultural escape
If you cannot get out of town, no worries— your city will offer you multiple cultural escapes right where you are. You must be wondering, why a cultural getaway? Because it's unique, new, different, and intriguing.
You see cultures, rituals, traditions, unique outfits, and a whole new world every time you visit a different cultural hotspot. Following a new tradition or simply being a part of it would make you feel alive and cheerful.
Don't just visit their temples, but try to take a deeper dig. Dress traditionally, meet people, and learn new words of their language. There are all sorts of things you can do on this cultural escape.
You can visit their museum, learn its history, and be amazed by their art.
You can go to one of their traditional performances to enjoy the unique dance, music, and food.
You can visit their pristine temples and shrines to be introduced to a new faith.
5. Volunteering
Have you ever done a good deed? How does it make you feel? Beautiful inside out? Alive? Nice? Yes, right! That's how volunteering for a good cause will make you feel, especially if you are sad, depressed, or exhausted.
Helping others in need is one of the things to do on a Friday night alone, because it would automatically alleviate your senses and calm your heart. You can choose to actively participate in helping old people, animals, or kids. They are all absolute darlings with toothy smiles.
I have been a part of an animal rescue team, and let me tell you, nothing's more beautiful than helping them heal, smile, walk, and goof around. It's a blessing to help others who need you, and it automatically calms down your racing heart and cures your aching soul.
Fun things to do on a Friday night
Life's not boring, you simply need to get out and look around. Fun's everywhere.
6. Escape room
I mean, loud discos are not always a fun answer, right? As we grow old, our focus shifts, and there's nothing wrong with it. If you want real, brain-teasing fun, get inside one of these escape rooms and taste the adrenaline pumping your blood with extreme excitement. To make it hilarious, go with your friends— friends make everything all the more hilarious.
The setting and theme of these escape rooms would sweat the life out of you in the most unique and scary way! You can later laugh at the absurdity of it all— how you and your friends screamed bloody mary when faced with fake ghosts!
7. Stand-up comedy
What's better than a Friday night full of laughter? Stand-up comedy is your answer! Sit, relax, have a beer, and laugh your night away! Cities have stand-up performances every day; you simply have to choose your favorite comedian or even someone new.
Read the synopsis and get the tickets! Plus, stand-up comedy is very engaging and politically correct.
People aren't scared to speak up about things that must be addressed in society— they do it with professionalism, satire, and sarcasm.
Social events (such as stand-up comedy) are very interactive these days. The comedian doesn't only deliver but also engages the audience personally to entertain them and roast them a little. If you enjoy a good roast, you will love it!
Fun things to do with friends at night
Never stop having fun with your friends!
8. Host a costume-theme party
You don't need Christmas or Halloween to throw a costume-themed party, especially if you love to get dressed! As someone with a large group of friends, partying is very typical.
Invite them over for a fun, costume-themed party— it will add a little twist to your regular get-togethers. Yes, teenagers hold themed parties, but your age shouldn't stop you from enjoying it, should it?
So, if you enjoy hosting, cosplay, and makeover— host a costume-themed party. Here are all the themes you can choose:
Note: You don't need a large crowd, either. 5 people can make a party, too!
a) Pirate-themed party: Dress as a pirate (Jack Sparrow, Elizabeth Swann, Will Turner, or even that parent). Organize solo performances, and don't forget to add the best-dressed award.
b) A movie/series-based party: Who wants to dress up as Wednesday or Mortiticia from the Adam family? I would absolutely love a series/movie-based costume party. Well, it's always fun to dress up as your favorite character!
c) Historic fashion costume party: It's perfect if you and your friends are overly inspired by fashion! I would visit that party as a 1920's bold madame with an art deco charm!
d) Masquerade ball: Choose a flawless gown and a matching pair of eye masks and plan a boujee party.
e) Disco party with retro outfits.
f) Neon-light parties
g) Haunted parties.
9. Treasure hunt
Treasure hunt would literally give you the most fun experience this Friday night— the game would fill you with adrenaline and a competitive spirit. If you are a fan of puzzles, this is right up your alley. You can participate in one of the treasure hunts your city organizes or host your own treasure hunt. You can even go with your partner and challenge them!
When you participate outside,
You will be competing against strangers.
The map would be more extensive and riddled.
The puzzles would be mysterious and brain-teasing
Of course, you can go along as a couple, or as a group of teams. You can also go alone and team up with other groups if you are a big-time extrovert.
Inside the house, you would be a host, not a player because you will have to map out the rules, the puzzles, the destination, and whatnot. However, if you enjoy hosting, you'd love to create a treasure hunt maze.
You won't participate directly, but you can accompany your friends and enjoy their baffled faces.
The map would be smaller but funnier when you watch your friends hustling around.
Friends competing with each other is going to be hilarious. Treasure hunting is fun either way!
10. Revisiting your school and relieving the most legendary years of your life
We all miss school from time to time. Well, this Friday night, don't hold yourself back from reliving your best memories.
Every wall of your school would probably have many tales to recite— the nostalgia would make you smile like a goofy lunatic.
If you are still friends with your high school friends, plan a date with them to revisit the school. Your teacher would love to see you even if you weren't the most docile student in the school.
Relieving high-school memories with your friends is emotional and funny at the same time. So, visit your favorite bunking spot, the cafeteria, try your school-time favorite meal, and sit on the benches where you carved your names back in time.
11. Hosting a murder mystery game
A murder mystery game is one of my favorite things to do at night with friends. It gets spooky!
Ever heard of this one? Well, if you have a group of friends who are as enthusiastic about mysteries as you, turn this Friday night into murder mystery fun! Go all Sherlock on them.
Create a crime scene with tapes, pass entry, restricted areas, and the famous dead body print where the murder happened.
Assign roles to the murderer, the witnesses, the police, the FBI, and innocents among your friends. Don't let anyone know about anyone's parts to maintain suspense.
Paint the murder story or try to find one online. At the crime scene— leave clues, hints, and suspects. It would be one hell of a mysterious murderous night. Unlike the treasure hunt game, you can participate in this game even if you are the host.
12. A pillow fight-filled night
Call your friends over and surprise them with a big pillow smack. This is one of the interesting things to do on a Friday night at home because it's downright fun and hilarious.
Being hit by a pillow will take your friends by surprise, and they would want revenge which will lead to a night full of pillow fights and laughter. To make everything more fun, blindfold each other— things would get chaotic and mischievous real fast.
Sometimes, being goofy and childish is what makes you feel alive! Your age shouldn't hold you back from having fun or creating memories together. So, give your best and smack your friends hard with a soft pillow!
13. Volleyball at the beach or a swimming pool
How long has it been since you last enjoyed sports? Well, volleyball at the beach or your swimming pool is a suitable game to make your muscles flexible again! If you cannot go to the beach, organize one right at your home— get the net, the ball, and some dramatic lights to bring life to the night.
Splashing, falling, and swimming with your friends after such a long week would fill your heart with a strange and warm giddiness. Plus, water volleyball is an entertaining sport.
What to do on a Friday night alone
14. Universe Exploration
Well, not realistically! For that, you'd need an actual spaceship. However, universe exploration is virtually magnificent, too. If you are a cosmos lover, this would be the highlight of your life.
However, if you are still unknown to the majestic world out there, this is your chance. The universe is beautiful, majestic, mystical, unreal, and ungodly— so go witness it this Friday night. Don't let the opportunity go!
Head towards a science museum or planetarium equipped with a massive 3D theater and a telescope. Under the telescope, watch and admire the moon, stars, sky, and planets up close.
In the theater, take a trip of the whole universe— they will take you all the way from earth to the galaxies, universe, multi-universe, and the vastness of it all and everything that exists in between. It's breathtaking, trust me.
Please note: The planetarium is a theater built to present astronomical phenomena of outer space for interested individuals!
15. Pottery
Pottery-making is a therapeutic art; it re-localizes your energy and helps you focus on the work at hand with determination and calmness. It's a great exercise and hobby to practice. In fact, I would have been a potter if not for a writer.
Sign yourself up for a session; you can book a single session or weekly, depending on your interest. You can go alone or with your partner; it's fun and romantic either way. You can choose to make whatever you want— an antique, a crockery, a gift for someone, etc., and they do let you take your creation back home.
Most pottery institutions/classes allow you to mold your pot however you like, glaze it, and paint it however you like. They do assist you throughout the process. Pottery is insanely relaxing and therapeutic.
16. Getting out of your comfort zone to enjoy an uncomfortable night
Isn't it a little boring to always hide in your comfort zone under the safety of your warm blanket? Well, getting out of your comfort zone and doing something different for the night will train and rewire your brain into being more spontaneous, adventurous, and fun.
I know, being in your comfort zone is fun, but changes can surprise you in more ways than you can possibly imagine. Plus, they leave you with a hundred memories to appreciate later.
So, this Friday, do something that doesn't go well with your comfort zone. Here are some examples, but they can differ from person to person.
Order a different menu even if you are particular about your food.
If you are scared of ghosts, go on a ghost tour or a zombie escape room to challenge your fears.
Go for a blind date; it might turn out to be good. You will never know if you don't try.
Get into a dress and leave the comfort of your pajamas.
Be a little sociable if you are introverted. Go out and get boozy.
If you are an introvert, try meditation or a silent library.
Trust me, getting out of your comfort zone every once in a while will gradually turn you into a fierce, spontaneous, and strong-willed person. Once you face your fear, nothing can scare you!
17. Boujee Spa
When was the last time you treated yourself to a relaxing and expensive spa? You work so hard; you deserve this, man! This article is a reminder for you to spend a little more on yourself.
You deserve self-care. Honestly, after a hectic week full of work, a relaxing spa should be mandatory. So, don't think much and allow your body to relax and enjoy soothing body massage and all other sorts of comfortable luxury.
Don't leave anything behind, whether it's a hydrothermal spa, ayurvedic spa, hot stone therapy, face massage, body massage, etc.
18. City tour
How much do you know about your city? How much have you explored? If you haven't, go for a city tour and explore the unexplored— you can be on foot, scooter, or in your car, whatever your preference.
There are so many hidden jewels; you would never know if you don't try finding them. Recently, I discovered the most majestic blue waterfall hidden in my city.
The waterfall literally had clear blue water, a small blue-water lagoon, and colorful butterflies. Lush greenery painted the whole landscape right in the metropolis. I regret not finding it sooner; the place is serene and heavenly.
So, start your day and tour the city, choose a new restaurant and route, and search for the hidden gems in your town.
19. Watch the Blackhole documentary
It's not always necessary to go out unless you never go out. If you spent most of your Friday nights lost in a party crowd, take a break from the city lights and get warmed up inside your blankets. Turn on the T.V. and watch a documentary. It's different from watching a movie.
The black hole documentary on Netflix is spectacular and magnificent if you are a cosmos lover like me.
They take you on a virtual tour throughout the universe and tell you bizarre facts about our universe. If you don't know what a black hole is, you should definitely watch this documentary.
Its vastness will make you realize how insignificantly significant our existence is and how we are just tiny specks of dust in this vast nothingness. Compared to this size of our world, those problems you worry about will seem so small, honey.
However, if you don't want to watch a science documentary, you can always enjoy an excellent unsolved mystery or conterveries.
Friday night at home doesn't sound so bad, does it?
20. Go shopping
How long has it been since you last bought something extraordinary for yourself? Well, it doesn't matter if you bought something recently; shopping always sets the mood right.
Shopping releases happy hormones, and you deserve every bit of it. So go out and shop. Don't sit in your home and buy something online. No, get out in the sun or get out in the moonlight.
You don't necessarily have to buy clothes; you can shop for anything— antiques, furniture, crockery, or cute decor. As an adult, our hobbies shift from going to parties to keeping the house clean and fancy— so buy whatever's in your
wishlist.
Go get that rug you love dearly or the massage table you have been eyeing lately. Even better, take yourself to the antique shop and find absolutely delightful vintage artifacts for the house.
21. Same-sex strip club
Nobody asked for a decent Friday night, right? It's good to be naughty from time to time and explore the unexplored. I have always been fascinated by (legal) strip clubs— the mood's right and the lighting is moody; it's an absolute delight.
Relaxing things to do on Friday
For a change, turn your boat towards art.
22. Join a theater class
Have you ever been to a live theater? You should; it changes your perception and encourages your emotions to emerge. Theatricals are intense and very expressive.
Plus, if you have always wanted to pursue acting as a career or a hobby, theater classes would master you! It lets you dance in raw emotions, sing with sorrow, scream with anger, and express boldly.
23. Head towards nature
Nature heals!
No, it literally does! As mainstream as it may sound, heading toward nature heals you, calms you down, and releases happy hormones.
The rustling sound of the waterfalls, fresh air, the intoxicating smell of flora, and acres of lush greenery— tell me, what's better than that! Nature really has healing power. It automatically calms you down!
Head towards a natural attraction away from the city glitter and noise, and observe the magnificent life it offers. It's intoxicating, hypnotizing, and quite literally ungodly!
24. Delicate an hour of meditation
Take a pause from your hectic weekdays/weekends and dedicate this Friday to meditating. Meditation aligns your chakras, awakens your mind, eases stress, and relaxes the body. It refocuses and calms your anxiety-ridden mind.
25. Going to a sauna
After a busy week, a sauna on Fridays would ease your jammed muscles and bring comfort to your joints. It also increases your blood flow! Plus, the whole place has a therapeutic ambiance.
Friday night events that you'd dearly love!
26. Live theater performance or Oprah
Whether a hopeless romantic or not, live theater and Oprah will bring you back to a dramatic, artistic, and expressive life. Live theaters are lively and very different from watching a movie.
Those raw on-stage emotions and the live performance is simply phenomenal and touching. It touches the heart, recites many tales, and moves the core of your emotions. It ignites passion and an undying desire to express boldly within you.
27. Drive-in theaters
Those things are dope, aesthetic, retro, and so very beautiful! Big screen movies with a picturesque backdrop— that's a big treat for your otherwise dull Friday night.
For a breezy change, get your car out, drive towards your city's most underrated or famous drive-in theater, and enjoy a night full of stars, vintage movies, and glorious mountain backdrops.
You can go alone or have a date there; it's perfect either way! When going alone, take a warm and soft blanket along with you! That's the kind of aesthetic self-date I would always choose over Netflix and chill. Plus, watching movies is fun when you have an engaging crowd around you.
Watching a movie at night in an open environment with fresh air and a peaceful aura is just the magical night you have been looking for!
28. Star gazing
How long has it been since you last admired the beauty that surrounds you? Stroll towards a park and gaze at the sky. Take a break, enjoy the glorious night sky, and map out the patterns it creates. Let go of all your worries and focus your energy on relaxing your mind, body, and soul.
29. Hiking in the night
Night hiking may sound like a stretch, but it will offer you the most glorious sunsets you'll never forget. Choose an easy trail and hike with experts so you don't get lost.
30. Ghost tour
As a horror enthusiast, you'd love this ghostly trip. Yes, there are many ghost tours you can find in your city. The tours often include a scary bus with ghostly drivers and hosts.
Those guys never lose their characters and try to make the trip as scary and entertaining for you as possible. These tours also include 5-6 paranormal destinations. These tours are descriptive of the history and horror details of the venue.
Ghost tours usually start around midnight— when the air is extra chilly and spooky. Their overall getup, scary costumes, spine-chilling tales, and marvelous dialogue delivery will set the mood just right. You'd be amazed by the spine-chilling stories the city has to recite for you.
Where to go on Friday night?
31. Amusement park
Even if you go out alone, amusement parks never go out of fun! If it's summer, you'd especially enjoy the water rides amusement parks have to offer— it would be refreshing and exhilarating. Plus, you should never miss the chance to go on the Mary-go-round ride; that's where you will find your city's best view!
32. Club & alcohol
Have you stopped going to the club? As adults, we leave many things behind to make a living. Well, if it's been long since you last went to the club, this Friday night is your chance. Get tipsy and go crazy on the dance floor.
Have you ever tried pranking the people around you? It's hilarious if they don't intend to murder you. You don't have to prank a stranger (although pranking strangers and neighbors is very fun); you can prank your parents, siblings, and partner all night long!
Friday night ideas you should definitely try once!
34. Vlogging your day/night
It's a modern type of blogging. Instead of writing, you record yourself and whatever you have to say or show. You can talk about literally anything— skincare, philosophy, gossip, etc.
35. Ouija board with homies
We all have tried this once in our high-school. However, if you haven't experienced the effects of an ouija board, you are a little curious, aren't you? Well, light up candles and summon the ghost.
36. Visit an old library
The silence will enchant you, and its faint scent will intoxicate you. Visit an old book at the library, choose a corner, and read the day away.
37. Karaoke
Karaoke is fun! You sing at the top of your lungs and scream your worries away!
38. Take yourself on a date
Treat yourself, especially if you are single at the moment.
39. Meet and socialize with strangers
If you are an introvert, that's one of the hobbies you should practice often. Strangers aren't bad people, and you might find someone good along the line.
40. Treat yourself to a happy dinner
Make a list of all the things you are craving at the moment (starters, main course, dessert, smoothie, etc.) and order it all.
Here are 10 more fun Friday night activities
41. No-phone Fridays
42. Visit a nearby village and explore.
43. Gaming night
44. Revisit an old passion of yours.
45. Read the book that's been sitting for years.
46. Skincare and pampering yourself.
47. Visit a cat cafe/dog cafe.
48. Have a sleepover with your friends.
49. Start a blog.
50. Join a bachata sensual dance class
Wrapping up
It's time that you stop spending your nights brooding over problems. NO, life's about making memories and enjoying every second of it. So, stop worrying and add these 50 things to do on Friday nights to your to-do list! Bring all of them to life one by one.
Pin For Later!