300 Compliments Men Want To Hear Way More Often
Guys love to be noticed, respected, and admired by everyone but particularly by their special one. There are several sweet compliments for guys that ladies can use to get their attention and win their heart and in the case where you have already won his heart, these compliments will help you to keep your romance alive.
These sweet compliments for guys are one of the ways guys know that you affirm their presence and whenever you use these compliments their inner craving to be noticed, loved, and respected is satisfied. There are different types of sweet compliments for guys, they could be compliments for guys like handsome, compliments for husbands, or funny compliments for guys.
The good thing about these sweet compliments for guys is that when you are familiar with them, you will have no problem the following: how to compliment a guy on his looks, how to compliment a guy on his personality, how to compliment a guy through text, how to compliment a man on his dressing and how to compliment a guy in bed.
Compliments For Guys
When complimenting a guy, Note the following areas
Appreciate his efforts
Pick something unique about his personality and make praises out of it.
Ensure you support him always especially in his favorite hobby and career.
Speak good and sweet words to him always.
The best compliment you can shower a guy is reminding him of his strength, his accomplishments, his ability to do more, especially on days it appears he could not meet up with demands.
Compliments For Guys Like Handsome
What words are you saying to your man? Direct words like- You are so handsome, show how much attention you pay to analyze how he looks. The word handsome is classic and original, it connotes so much meaning. Using the word handsome introduces a very high level of intimacy and gets the attention of guys quickly.
Funny Compliments For Guys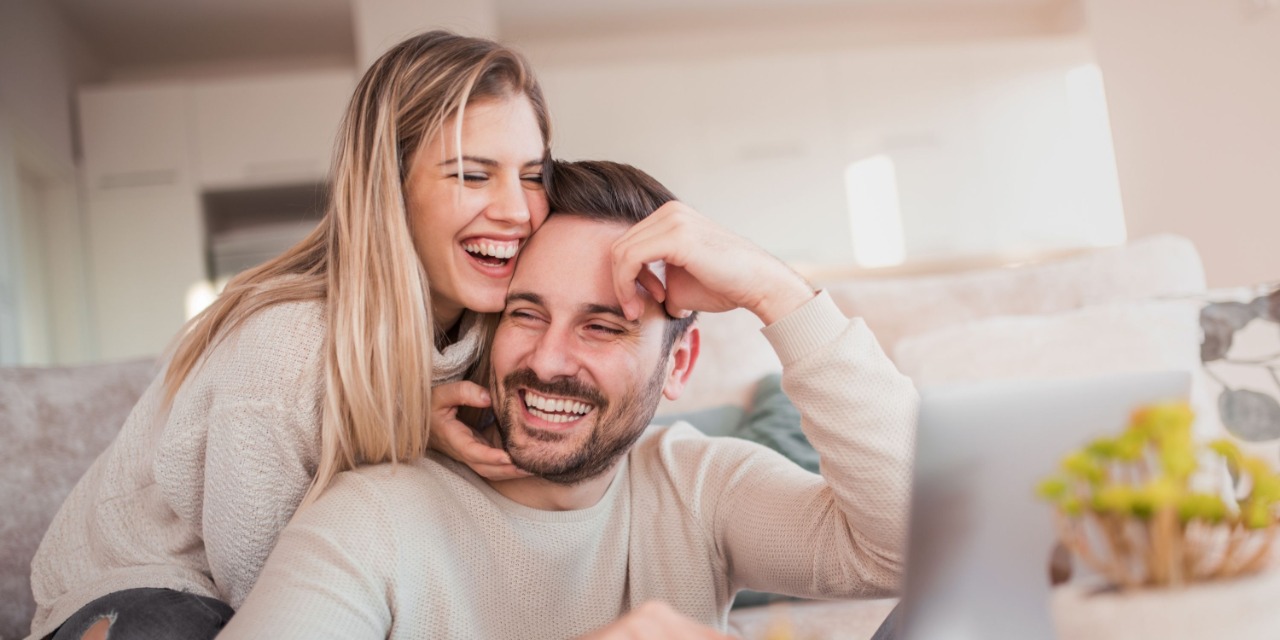 The following Sweet compliments for guys are also funny and are one of the many ways you can get the attention of a man.
1. You Are Such A Guy
When your guy does something that men are supposed to do. When he exhibits traits that are rarely used by today's city boys like lifting some heavy stuff for you or helping an older person in need. You could say this to him. When you do, It infuses some level of pride in him and makes him more confident in his abilities.
2. Around You, I Feel Very Safe
The more you know your man and get closer to him, you should reassure him of how you feel about him. It brings out the confidence in him and he will go out of his way to see that he pleases you.
3. I Am Glad You Are In My Life
When you have spent a great deal of time with him, then this line is best. It helps you concretize your relationship. It shows that you are no more testing the waters and that you want to keep your guy.
You could also use words like:
1. You are such a unique guy, such a goal getter, you do things differently.
2. It's so warm to be with you.
3. You are a rare breed. How do you keep your cool and calm even under provocation, teach me? I want to learn from you.
4. A moment spent with you feels like heaven
5. You took out my trash, I love your thoughtfulness.
6. Don't blow the kiss in the air I need it. You are such a great kisser.
7. You are a knight, you just defended me before my persecutor.
Now that you are familiar with these compliments, it is now time for you to know how to use them.
How To Compliment A Guy On His Looks
Please don't focus on what you don't like in your man rather, help him to be better by focusing on his strong points and downplaying his weakness. Men generally love to be told they have great bodies, commending their body parts makes them feel great. So you could say words like :
1. I Love your dark afro hair.
2. What a perfect outfit! It looks great on you.
3. I don't need the pillows anymore, your broad chest will do.
4. You were created just for me.
5. You look divine.
6. There is no man like you darling… You are the best of your kind.
7. I can't get tired of looking at you.
8. Your look turns me on.
9. You look so hot.
10. Your body is amazing.
11. I love every part of you.
How To Compliment A Guy's Personality
Personality is the combination of qualities or attributes that make up an individual's distinctive character. Your partner may not be the best, no human is perfect. But true love, maturity, and mutual respect are when we learn to see our partner's imperfections perfectly. In light of the above, you should compliment your partner by celebrating his strengths rather than confronting him ceaselessly with his weaknesses and faults. We could compliment guys in the following ways.
1. You have and carry a very good presence.
2. It was wonderful having you around, the warmth of your personality robbed on me.
3. Has anyone ever told you how suiting contagious your personality is?
4. Thanks for standing through with me. You truly have a commanding presence.
5. I feel confident and encouraged for having you around me.
6. You have an aura that is so lovable, commanding, and warm, it is quite irresistible.
7. You are amazingly humorous. There is no moody moment with you
8. I love your personality. You are Affectionate and empathetic.
How To Compliment A Guy Through Text
Complimenting a guy is a key ingredient to make friends easier. The following are ways you can complement a guy through text:
1. Be Real And Always Appear True
Don't fake things up and use words you do not mean. Let your lines on the text come out real and natural. Just be you and no one else. Occasionally call his name or rather use his name with lovable attributes as adjectives. Your message should make your man happy. Send a message full of humor. Reading your messages should make him smile, ease off some stress, and also keep him anticipating to hold you whenever you see yourselves.
Even if you may not be in a committed relationship with a guy, ensure your messages keeps him yearning for your physical presence because of the kind of humor that comes along with it.
2. Be Straight Forward
When complimenting a guy via text ensure you don't use complex words and also endeavor to be straight forward. Avoid unnecessary repetition of words.
3. Don't Always Expect An Express Answer From The Text You Just Send To Him
Following up on the text message you sent a guy with a call expressing your anger because of his silence will destroy every good attempt you made. Instead of the good intended compliments, it becomes a regretted venture. Instead of doing this, get busy also with something else after sending your man, your friend, or a guy message, do not forget, men can't cope with undue pressure. If you introduce them to one, gradually but firmly they push you aside.
How To Compliment A Guy On His Dressing
One could compliment a guy's dressing in the following ways.
1. My honeycomb you are particularly smart today.
2. You look so captivating in this attire.
3. You look so great in your appearance
4. Your attire is on point dear.
How To Compliment A Guy In Bed
While in bed with your man, you could compliment him by doing the following:
1. Celebrate the Efforts He Puts In To Give You Pleasure And Ecstacy
Don't Water down his efforts with sarcastic or derogatory statements. He is your man, tell him how you want it and when he does, fill his head with praises. Even if you are yet to get what you want, constantly cheer him up with praises and sweet words. It builds his confidence.
Calm his nerves down from all sorts of anxiety. Never project lovemaking as a stage for competition. Rather, it should be an atmosphere for connection, bonding, intimacy, pleasure, and assurance.
2. Speak The Language Of Romance
Say words like:
1. Baby, you are hot!!!
2. Could just go on till forever, don't wanna go anywhere.
3. I've been waiting for you all day, all night honey you are good at it, please don't stop!!!
4. I love the way your finger moves on me
5. Can't wait to feel your core
6. I love your unique kiss.
7. Baby touch me here
8. I admire you, my dearie.
For you
Guys like sincere compliments. Do well to lavish it on them. For more sweet compliments for guys read my blog post titled 60 Sweet Love Messages To Rekindle His Love For You.
Save These Compliments For Later!
If you are still not sure the compliments your guy will like, below are additional 218 sweet compliments for guys to choose from. They are sub-categorized into—compliments according to relationship experts, funny compliments for guys having a bad day, genuine compliments to make him feel like the best person, and awesome compliments to build a strong and healthy relationship!
Best Compliments for Boyfriend According to Relationship Experts!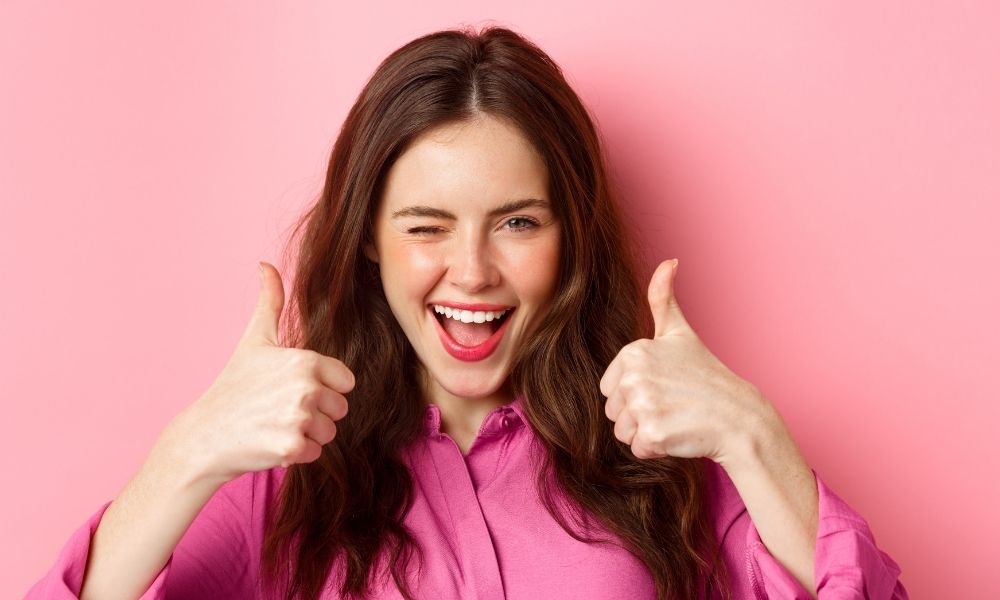 Sometimes you may not find the perfect words to say to your boyfriend, but it doesn't mean you should not give it a try. Also, when you try saying something super cute to him, he's going to appreciate it even if you awkwardly say it. That's how you build something vital in a relationship, by learning and growing together. So, here are simple compliments that relationship experts find amazing and helpful for couples!
1. "I love the way you think," — Stacy Karyn, an online dating consultant
It's always a war in the relationship when you both don't agree to a particular thing. In such cases, instead of trying to win the argument, it's better to say to your partner – "I love the way you think".
They might win the particular argument but you'll win their heart, and that's how a relationship builds stronger when both the partners are understanding and ready to give up any argument for each other.
2. "You always know exactly what to say," — Allana Pratt, an intimacy expert, and coach.
Start praising him whenever he makes the right decision.
3. "I'm so lucky to have you," — Susan Winter, a New York city-based relationship expert and dating coach.
It's so important to let people know about how important their existence is in our lives. If you feel like you're the luckiest person to have him as your boyfriend, then start complimenting him about it.
4. "Thank you for everything you do," — Lisa L. Payne, life transitions coach and author of What If They Knew: Secrets of an impressive woman.
Sometimes, simply thanking your boyfriend for everything he does for you is enough to show gratitude. You can start saying thank you to him even for his small gestures.
5. "I'm on your side, like you are on mine" — Dr. Shannon Kolakowaski, psychologist and author of the forthcoming book, When Depression Hurts Your Relationship.
The best thing you say to your boyfriend is that you will always support him, no matter what. Tell him that you value what he values when he feels like there's nobody to help him.
6. "I trust you more than anything," — Georgianna Donadio, Ph.D., relationship expert and author of Changing Behavior: Immediately Transform Your Relationships with Easy to Learn Proven Communication Skills.

Communication is the key to working in all relationships. Start showing him that you trust him, and that's a relief for guys.
7. "I respect you so much," — Dr. Eris Huemer, a licensed marriage, and family therapist featured on Bravo's LA Shrinks.
This compliment might be an old-fashioned compliment to tell your boyfriend, but it lets him know about the respect you have for him
8. "You look incredibly handsome," — New Yorker Charles C.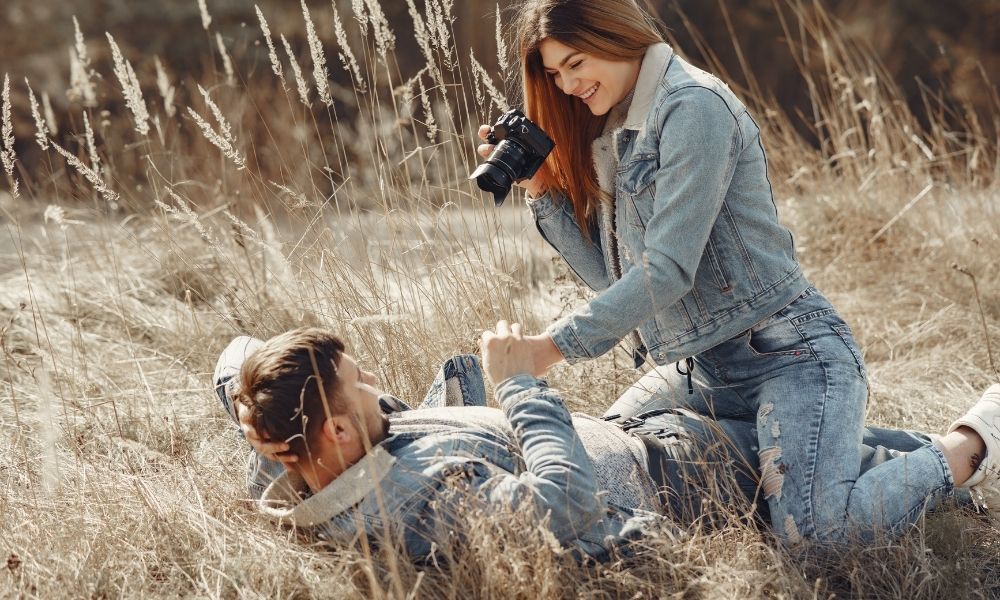 This is the compliment that men want to hear every time and especially when they are trying to impress you. No matter the place or occasion, tell your boyfriend he looks so handsome. Click a picture of him as soon as you call him handsome!
9. "I am happy to be with you" — Sophie Keller, a happiness expert and author of How Happy Is Your Marriage?
This might sound like a bland compliment, but every woman and man are different, and everyone wants to hear the truth. When you are in a relationship, your priority should be happiness and when you are finally happy, show him how glad you are when he's around.
10. "You're a rockstar, because you rock my world!" — New Yorker Lauren F, 32.
No matter what, if you don't cherish your boyfriend, then you are not taking him seriously. Start adoring him and tell him that he's the absolute rockstar in your life.
11. "You easily make me laugh," — Brendan M.
Having a funny boyfriend is no less than a blessing. Being able to laugh together and have fun in a relationship proves that it's a real healthy relationship.
12. "I am proud of you," — Dr. Sue Johnson, author of Hold me Tight: Seven Conversations for a Lifetime of Love.
Telling a man that you support him and show that you are proud of him makes him feel so positive and know that he has the right woman by his side. Men are sensitive but will never let you know. So even when you praise them for their minor performance issues, they'll feel so much better and will never give up.
13. "I appreciate all you do for me," — Susan Winter, New York City-based relationship expert and dating coach.
Every small detailed effort counts in a relationship. Instead of ignoring them, start appreciating your partner's efforts with these sweet compliments.
14. "You'll become a great father," — Winter.
Telling a man that he'll be an amazing father for his kids can be the happiest moment for him. They'll find themselves good at caring and loving, after hearing this compliment.
15. "Your friends are fun," — Lucie V.
For men, friends and family members are an essential part of their lives, and you must respect and show them love. Going to a family gathering together or at a party with his friends will make him feel special!
16. You look buff.
17. When you talk, I am all ears.
18. I have never seen a person so flawless.
19. Your love is the only thing I want to feel in this noisy world.
20. Even hell can be a nice place if I am with you.
21. No one excites me but you.
22. That morning voice of yours makes my morning sweet.
23. Every touch of you makes me fall for you all over again.
24. You make my cold hands warm.
25. You don't come first on my priority list. You are my priority list.
26. You are more than I wished for.
27. I still don't get it. How do I get so lucky to have a person like you in my life?
28. I can lose everything but not you.
29. I like that I am learning so much from you.
30. You make this uncomfortable world so comfortable for me.
Genuine Compliments to make him feel like the best person!

You sometimes may not be sure of the right words to use when complimenting your boyfriend, but it doesn't have to be so hectic. Compliments only feel good when they are genuine and true. So if you are looking forward to cheering up your baby boy, these genuine compliments will sway him away:
31. You make my heart melt like butter on a heating pan.
If thoughts of him drive you crazy, this is the perfect thing to say.
32. I honestly think we make a wholesome couple.
How do you feel when you are together? Does the earth spin and it feels like spring? Let him know how you feel as a couple.
33. Whenever you are around, I do not have to be pretentious. I can be myself in front of you. I love you.
Comfort is one of the most valuable things in a relationship. If you are at peace around him, you should tell him.
34. Without you, I feel like I am lost in a dark forest.
This one is an empowering compliment. Use it to show your boyfriend you trust him with all your heart.
35. You are the bright sun to my rainy days.
If he isn't sure how you feel around him, this line will melt his heart.
36. Ever since I found you, I have understood what true love feels like.
So romantic!
37. All the storms in my head end, when I am in your arms.
Constantly hugging is a great way to strengthen your relationship. Tell him you love the warmth of his hugs.
38. You always know how to cheer me up, when I'm not feeling it.
In case your boyfriend is the most adorable when you aren't feeling it, you should appreciate it. Tell them how you feel when you see them on a sad day.
39. Your hugs feel so warm and safe. I wish we could hug 24/7.
Again, some appreciation for the warm hugs.
40. I miss you every time you are not around. At such a time, only your cute texts can cheer me up.
Sending each other cute texts randomly can improve your connection even more. If you don't yet, start randomly snapping your boyfriend with cute texts on pictures of you.
41. My only favorite thing is your smile!
Do you want to see his shining teeth? Use this compliment.
42. I love every time you call. Your voice makes my day.
If you enjoy talking to him over call, let him know.
43. I love your pretty feet.
We can walk around feet-naked if you ask. I will keep gazing at how amazing you look when you walk.
44. No matter how you style your hair, they look hot every single time.
Somebody, wake me up from this hot dream!
45. I love watching your lips move when you talk to me.
And I love kissing them when you finally stop talking. Not that I hate when you talk. I just love both, kissing you and listening to you.
46. I love listening to your ideas, they are so interesting.
The way your brain works is so inspiring.
47. It is effortless to have a good time with you.
There is nothing else I would choose doing over spending my time in your arms.
48. The way you are so generous and helpful and kind, it makes my heart happy.
I wish to see you grow into a successful person.
49. Even lame jokes sound funny, when you crack them.
How is that possible?
50. I trust you more than anyone else.
There is nobody I can trust more than you; I have all my faith in you.
51. Every time I talk to my friends, I talk about you.
52. You have taken over my heart and brain, there is nothing else I can think about.
53. You are everything that I want and I need.
54. The love story of you and me is the best love story to happen.
55. You don't look like an angel, but you sure feel heavenly. I feel like I am above the clouds when I am around you.
56. You know exactly how to win my heart and keep it safe.
57. Thank you for being with me and showering your love on me.
58. You make me happier than I have ever been.
59. I love when you treat me like a lady; you surely know how to be a gentleman.
60. If you are wondering why I keep smiling like an idiot, the reason is you!
61. I hope you know how special you are to me. The place you have in my heart is irreplaceable.
62. I enjoy talking to you about everything and anything. We can literally talk forever, and I will not get tired.
63. I hit a home run when I found you.
64. Goodbyes were easy before I met you. Now I can't even imagine a day without your soft kisses.
65. You're like a healthy drug I am connected to.
66. You're the most amazing thing that has ever happened to me.
67. Even if I say "I love you" for every star I see in the sky, I still wouldn't have said it enough times.
68. You are so cute, I want to shower you with kisses.
69. Every day with you is an exciting day, every night with you is a dreamy night.
70. You make my heart sing the sweetest melody.
These are some of the most heart-touching compliments your boyfriend will ever hear. If you want to shower him with genuine love, use these compliments and make his day!
Sweet Compliments for your Special person
Love is all about how much you respect them and make them feel happy. Giving your boyfriend sweet compliments shows him how much you care, respect, and appreciate their existence in your life.
A man may seem tough and rough, but they are all sweet from the inside, and believe me, they want to hear all the lovely compliments without even asking for it. Sometimes giving your special ones sweet compliments can make their day very special. Here are some sweet compliments to make your boyfriend blush all day!
71. I'm so comfortable around you.
72. You are the most hardworking man I've ever seen in my life.
73. You look way too handsome today.
74. You smell like me.
75. I'm happier when I'm around you.
76. Nothing excites me but you.
77. I'm never too busy for you.
78. You are one of the best creatures on earth.
79. How are you so perfect?
80. Who gave you the right to look so handsome today?
81. Can you stop looking so adorable in front of everyone?
82. What did I do to deserve a person like you?
83. Look at you, brightening everyone's life by literally just showing up.
84. God spends a whole night making a piece like you.
85. You are brighter than this full sun.
86. You are more beautiful than this moon.
87. If I have to choose between shopping and you, it will always be you.
88. How about I eat you tonight instead of this boring dinner?
89. You are more spicy than this chilly soup.
90. Take me anywhere you love.
91. I wouldn't say I like it when you take my permission.
92. You have the best dressing sense on earth.
93. I would love to play video games with you.
94. Where did you get that sass from?
95. Your smile brightens up my sad world.
96. I feel powerless when you smile at me.
97. Stop looking this hot in public.
98. I hate when girls look at you! I mean, that's my man.
99. I can't wait to make more versions of you.
100. I knew it; you can do anything.
101. You have no idea how much I admire your hard work.
102. You make me the luckiest girl on this earth.
103. The only thing that you are allowed to do is hold my hand.
104. I can spend the whole night looking at you.
105. I would love to travel the world with you.
106. I get speechless when you start looking at me.
107. You are going to be the best father for my kids.
108. You are all the sweetness in my life.
109. You are the mouse to my keyboard.
110. You make my storms calm when I'm around you.
111. All I want from you is your attention.
112. The reason for my smile is you.
113. I like it when you take my stand in front of everyone.
114. I'm so grateful for your existence in my life.
115. You are the winner of my losing life.
116. My best day counts when I'm with you.
117. I will love you till my last breath.
118. I want my mornings to start with you.
119. I want each of my nights to end with you.
120. Can I make you something to eat?
121. I want to spend every second of my life with you.
122. That hot look can make me dead.
123. Even when you are lame, you are funny to me.
124. I can trust you with two of my eyes closed.
125. I will gladly choose you over my life.
126. You make me so proud each day.
127. I didn't know my life would be so much fun with you.
128. All my thoughts are about you.
129. I've never seen someone so unstoppable in my life.
130. You live in my head now.
131. How are you always so sure about my mood?
132. You can rock in any outfit.
133. Whatever you wear becomes my favorite color.
134. You are my coffee in the morning that makes me all strong and fresh for the whole day.
135. You are my dose of happiness.
136. You are more chocolatey than these chocolates these days.
137. I could wait for you my whole life because you are worth the wait.
Funny Compliments for Guys having a bad day

Whenever you are having a bad day, I am sure your boyfriend does all he can to put a smile on your face. From giving you thousands of chocolates to taking you on a long drive, boyfriends frequently do something to make you feel good.
But most of you fail to understand that he might also have bad days. In those bad days, you should be the one putting a smile on his sad face. Here are some funny compliments for guys having a bad day!
138. I love the fact that you can easily pick me up with your big and strong hands and I want you to keep picking me up and take me places.
139. You're that dessert, I never want to finish. I want to have more and more of you. There's no one better than you, and you are my favorite snack.
140. You smell so good I want to form a candle out of you.
This may be weird to hear for him, but will surely bring out some soft giggles.
141. Being with you brings me more joy than a coloring book brought when I was a child. You make me happy as a tiny kid.
I wish we could always stay two kids crazy in love.
142. You're so hot, I can cook a meal on you.
Not that he works as a stove, but this one is also funny.
143. I feel bad for other girls, whenever you walk around holding my hands. They must be so jealous of me.
You're so beautiful, I am grateful to have you as my boyfriend.
144. If we were the only two people left on earth, I wouldn't mind working on restoring the population.
You're so hot, only dumb people would say no to a romantic time with you.
145. Your sexy face, I love it.
I wanna kiss all over your lovely face!
146. Whenever we go out, people keep gazing at you. Stop taking away all my attention!
147. You deserve all of it!
148. If I didn't know you, I wouldn't be as happy and excited for life, as I am with you around me.
I feel like the luckiest girl alive.
149. I wanna congratulate your mom for giving birth to such a hot guy, oof.
When you're close to me, I literally start sweating.
150. I would still hang out with you and share hugs even if you haven't showered for days!
I am a very hygienic person, but I'll make this sacrifice. Afterall, it is your hug we're talking about.
151. Truth to be told, I really have a great taste in men. Look at the wonder that is you!
It is true.
152. You're more fun than a bubble wrap.
This one is a universally accepted top compliment. Use only if he really is more fun than a bubble wrap.
153. If you were a dog, you'd either be the leader of your pack, or the one that sleeps 15 hours a day. Sometimes I just cannot tell if you'd give up the laziness.
But I am sure you'll be the leader!
154. You're more fun than a big pool filled up with candies and toys.
And if there was such a pool, I'd only want to go there with you.
155. You're so adorable; if I became a psycho murderer over night, i'd kill you at the last.
That too after kissing your lips once more.
156. I change my favorite color every day after I see the color you're wearing.
Literally, whatever you wear, becomes my next favorite color.
157. If I was given only one attempt to talk about you, I would go on the whole day.
That's how much you've filled up in my head.
158. You know what is amazing—chocolate cake or your neck? Chocolate cake on your neck.
I think I am out of my mind now.
159. When I am with you, hours go by like the fastest train.
160. Other than eating tasty food, you're my favorite activity every day.
161. Are you a rainbow? You make my life so colorful and fun.
162. I am in so much love with you, you're my new password for all social media.
163. You are so sexy, girls under 18 shouldn't even be allowed to look at you.
164. Even when you do embarrassing things, I enjoy them a lot.
165. You always keep track of little things, how can you be so thoughtful and hot at the same time.
166. You may not be incredibly perfect looking, but you're an inch close.
167. You give me chills, goosebumps, butterflies all at once, whenever you hold me from behind.
168. You're so euphoric, I can be you sweat glitter.
169. You deserve to be kissed by Angelina Jolie. Not that I'd let her.
170. If someone asked me to choose the perfect quality about you, I'd not say anything. There isn't just one quality, you're entirely perfect!
171. On a scale of one to ten, you're a 100.
172. The feeling I get with you is the same as when I get out of the bath feeling entirely refreshed.
173. You're that one sock in a pair that disappears for no reason. But no matter what, I do not rest until I find it. So I won't rest until I am with you.
174. The people who raised you deserve gold trophies
175. You can never be an ice cream, because if you were, you'd be melting all the time because of your own hotness.
176. You're the "nothing" when somebody asks me what I am thinking about.
177. If anything is smarter than Google, it is you.
178. Your smile is proof that the most beautiful things in the world are free.
These smirky, witty, and funny compliments are perfect to use when your boyfriend is having a bad day. I am sure these will cheer him up for good!
The first four months of a new relationship are incredibly exciting and no one can deny it. You go on many dates, start learning interesting things and secretive qualities about each other, and everything feels like the month of spring.
For several weeks and even months, we simply keep buzzing around their head, like tiny bees. However, this exciting phase usually goes away when the new love becomes a little regular.
No matter how much we already know about taking care of our significant other, we lose it all with comfort taking over the relationship. Soon enough, every fun thing you did in the beginning sways off, and routine replaces butterflies.
It gets even worse when you start thinking you do not have to tell them how you feel, because you already have shown affection, a lot of time. If they have heard you say "I love you," it doesn't mean they won't want to hear it again.
This is why communicating with your partner is incredibly essential when trying to build a strong & healthy relationship. Moreover, healthy communication is not just talking and talking; it also means speaking up to appreciate your lover and everything they do well.
Here are some awesome compliments to build a strong & healthy relationship:
179. You're a great lover.
Complimenting your partner's love-making is a great way to nurture intimacy and strengthen your bond. They'll feel confident while having an intimate time with you, which will simply improve the quality of time you spend together.
180. I love how hard you make me laugh, you're so hilarious. My stomach hurts from laughing, every time you crack a joke.
If you're looking forward to laughing all the time, this compliment is best.
181. I love your intelligence. You're so smart, I want to kiss your brain.
Not that you'll be able to, but it is funny to say. Plus, he'll like that his girlfriend thinks he's smart.
182. I really appreciate how you make me feel totally supported.
For more future support, use this compliment girls.
183. I really appreciate how you are okay with being vulnerable in front of me. This pushes me too, into sharing my deep thoughts with you.
It takes a lot of courage to be vulnerable in front of someone. Appreciating this may sway off any doubts they may have had.
184. You are enough.
This is one of my favorites. Telling someone they are enough makes them feel great. It feels as if all the efforts they put into this relationship are appreciated and respected.
185. The color of your jacket makes you look so dashing. Wow!
Complimenting your boyfriend on his dressing style is a great confidence booster. As much as I know guys, he'll surely recall your compliment, everytime he wears that jacket.
Sexy Compliments For Men
186. You understand me better than most people I know.
Say this ONLY if he understands you. No lies.
187. Spending one hour with you is like ten hours in a carnival. Colors everywhere, bright lights, happiness, joy, and comfort—I feel everything when you're around.
Say this to him when you're on a ferris wheel. I bet he'll cry.
188. There is something about you that really turns me on. Whenever you come close to me, I feel like I am on fire.
Well, if you want to make out right now, use this compliment.
189. I couldn't get any more comfortable around you. You are so soothing.
Saying this will tell your boyfriend that you feel safe around him and he has good company.
190. You're so wonderful, you make bad days feel not so bad.
If your boyfriend frequently takes good care of you whenever you are sad, he deserves to hear this compliment.
191. You seem to know how to fix everything.
If your boyfriend is good at solving issues and fixing problems between you both, complimenting this trait will actually improve it.
192. Your smile can light up any room.
Say this and notice how your boyfriend's smile would stretch like elastic.
193. You are always so positive and full of energy. It fills me up with positivity too!
The energy is not intimacy over here, it is their never-say-no attitude that is delightful.
Love Compliments For Men
194. Every word that comes out of your mouth is lovely to hear.
Complimenting them about how they talk can improve the quantity of healthy communications.
195. Talking to you makes my soul feel alive.
This is an emotional compliment, so don't be surprised if your boyfriend starts shedding tears over your shoulder.
196. You make me so proud
Every day your boyfriend may make different choices to show his affection towards you. You have to tell him you're proud to have him as your boyfriend.
197. I love when you reach out for my hands out of the blue, and hold them tightly.
This compliment will tell your boyfriend that you absolutely adore him when he holds your hands. So, he'd continue doing it again and again.
198. Spending time with you is a big thrill for my heart.
As soon as you say this, get ready for 24/7 togetherness.
199. You never fail at putting a big laugh on my face.
200. I love spending every fraction of my day with you.
201. Everything about you is sensual and exciting.
202. I have never met a man like you.
203. You make my belly fill up with colorful butterflies.
204. I adore how genuine you are.
205. You are so hilarious.
206. I'm so lucky I found you in my life.
207. I feel so special when you use your strong arms to pick me up.
208. With you as my boyfriend, everything seems so lovely.
209. Giving you my heart is the best thing I have ever done.
210. I love hearing my name from your mouth.
211. I can't resist your voice, it is so calming.
212. You have made my life so beautiful; my mornings start with you and my nights end with you.
213. You make me want to be the best girlfriend ever.
214. The best feeling for me is when you take me for a ride on your big back.
215. Every tiny thing you do makes me fall more and more in love with you!
216. The only crime I ever liked is you stealing my heart.
217. If this is how it feels to wake up next to you, I wanna sleep together every night!
218. Your shirt smells so nice, I can wear it every day this week.
These compliments will make your boyfriend believe he's a good person, and a great boyfriend. He'll keep loving you and paying attention to you because he knows you appreciate everything he does.
Also, these simple compliments are very cute and will leave your boyfriend blushing. Complimenting your boyfriend regularly can also improve your relationship, and make it healthier and stronger.
Frequently Asked Questions: Compliments for boyfriend.
Here some of the most frequently asked questions about compliments for boyfriend:
Q1: How can I make my boyfriend feel special with words?
Everything becomes special when you are in love with a person, but love requires proper attention and time. And here, the question is how you can make your boyfriend feel special with words? So, the best thing you can do to make him feel special over text is to compliment him on how he makes you feel every day. Tell him every day becomes so special because of his existence in your life.
The most special compliments can be about his personality, the way he looks, and the way he cares. Every time you come home after spending time together, drop a beautiful text to him about the day, about how grateful you are to be with him right now and enjoying every moment of your life with him.
Sending cute morning and night texts can be very special. Imagine when your person wakes up in the morning and the first thing they do is read the message you sent and smile uncontrollably. At night, ask them how their day went and tell them how much you miss them. Every detail can make him feel special if you do it in a cute romantic way.
Q2: How do I compliment my boyfriend over text?
Compliments over text can mean virtual romance that you express to your love. But how do you do it over text?
Start complimenting them about each and every little detail that you notice. Like, you can compliment them for any picture where they look absolutely adorable. You can even use poetries that relate to you both, by reading them over call or writing them over text.
Show them how much you appreciate their efforts and how grateful you are for their existence and love. That's how you should compliment them about each tiny detail to show them how crazily you're in love with them.
Compliments can be even cuter on text because they do not have to react awkwardly right away. When texting with your loved one next time, start talking about how you love being close to them, the way they smell, their smile, how crazy you are for them, and my personal favorite—send them a song.
Q3: How do I compliment my boyfriend on his looks?
Complimenting a guy on his looks can literally work like black magic on him. All you need to do is start telling them about the way he looks, his great sense of style, how much you love watching him, and that he makes you so happy.
Tell him how he makes your day by just showing up, and that smile that he carries is so damn precious for you. Start complimenting him about the day you got lost by just looking at his pretty face, and tell him how his eyes, arms, soft smell, and everything else is so precious. Tell him that being with him makes you feel so safe and that it enriches your everyday life.
Everyone knows how important a guy's hair is for them and how much time they spend on their hair. Just start complimenting them about how great their hair looks, and the way they style it is so stylish.
Q4: What compliments do guys like to hear?
Every praise you give to your partner is unique, and they will feel special every time you compliment them, whether it is about their eyes, appearance, looks, style, arms, shoulders, hair, smile, or clothes.
Guys are the sweetest creatures on earth and would consider any compliment unique no matter what it is about. And the second best thing that guys would love to hear is how much you love him.
You must tell him how lucky you are to have him, and how much you enjoy spending time with them. That's how you compliment guys and make them feel that they are the best thing ever to happen to you.
Bottom line
When two people are in love, they can make everything memorable in this world, and complimenting and praising each other can be the purest form of love. Complimenting your boyfriend about each and every small detail can make him feel so special and happy.
Mentioned above are the best compliments that you can use to make your boyfriend feel that he's the luckiest man on earth. Whenever they feel low or sad, start showering some love by using these sweet compliments to cheer them up!