1500+ Nicknames For Boyfriend That Are Flirty, Romantic & Sweet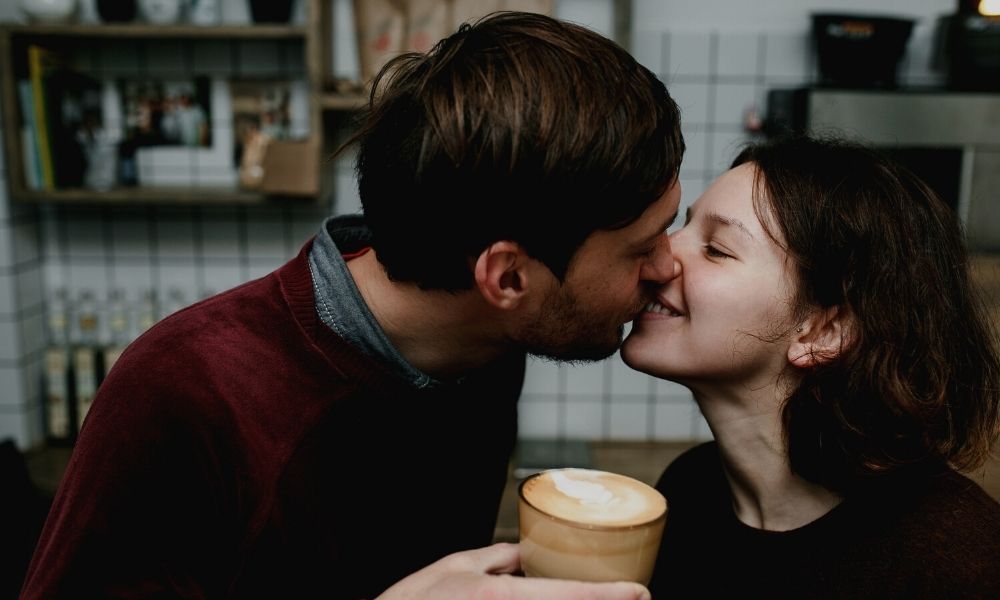 When you are deeply in love with someone, you try to keep on finding new ways to show your affection towards them. One of these ways is—the use of nicknames for boyfriend that are flirty, romantic and sweet.
Keeping a nickname for your boyfriend is not as insignificant as many might think. In fact, giving your partner a cute nickname is a pivotal point in any romantic relationship. This is because the nickname you choose for your boyfriend is delightful and a reflection of your strong connection with them.
Many couples find flirty nicknames cheesy or corny, and are usually embarrassed about it. But it is actually one of the simplest efforts you can make to strengthen your bond.
Even researchers agree with me on this point! In a study, it has been found that giving your partner a nickname might actually serve a purpose in your relationship. Sweet nicknames for boyfriends set a way for playful, enjoyable, sweet, and healthy relationships!
There is more positivity in your connection, and many arguments can be dissolved or turned in a healthy direction by simply using nicknames. Moreover, these are not only for couples; you can use nicknames to even flirt with people around you. It's joyful, sparks a little intimacy, and makes the other person feel special.
However, this doesn't mean you can go around calling every individual "cutie" and not be insightful when assigning nicknames. The best flirty nicknames for boyfriend would come from either a shared beautiful experience or this list of 1500+ nicknames for boyfriends.
We've got some amazing nicknames for boyfriends in this mega list. Nicknames like:
Flirty Nicknames for boyfriend
Romantic Nicknames for boyfriend
Pet Names For lovers
Funny nicknames for boyfriend
Dirty nicknames for guys
Chocolate nicknames for boyfriend
Sweet nicknames for boyfriends
Sexy nicknames for boyfriend and others
are all in this list. Go through it and choose the one for your hunny bunny!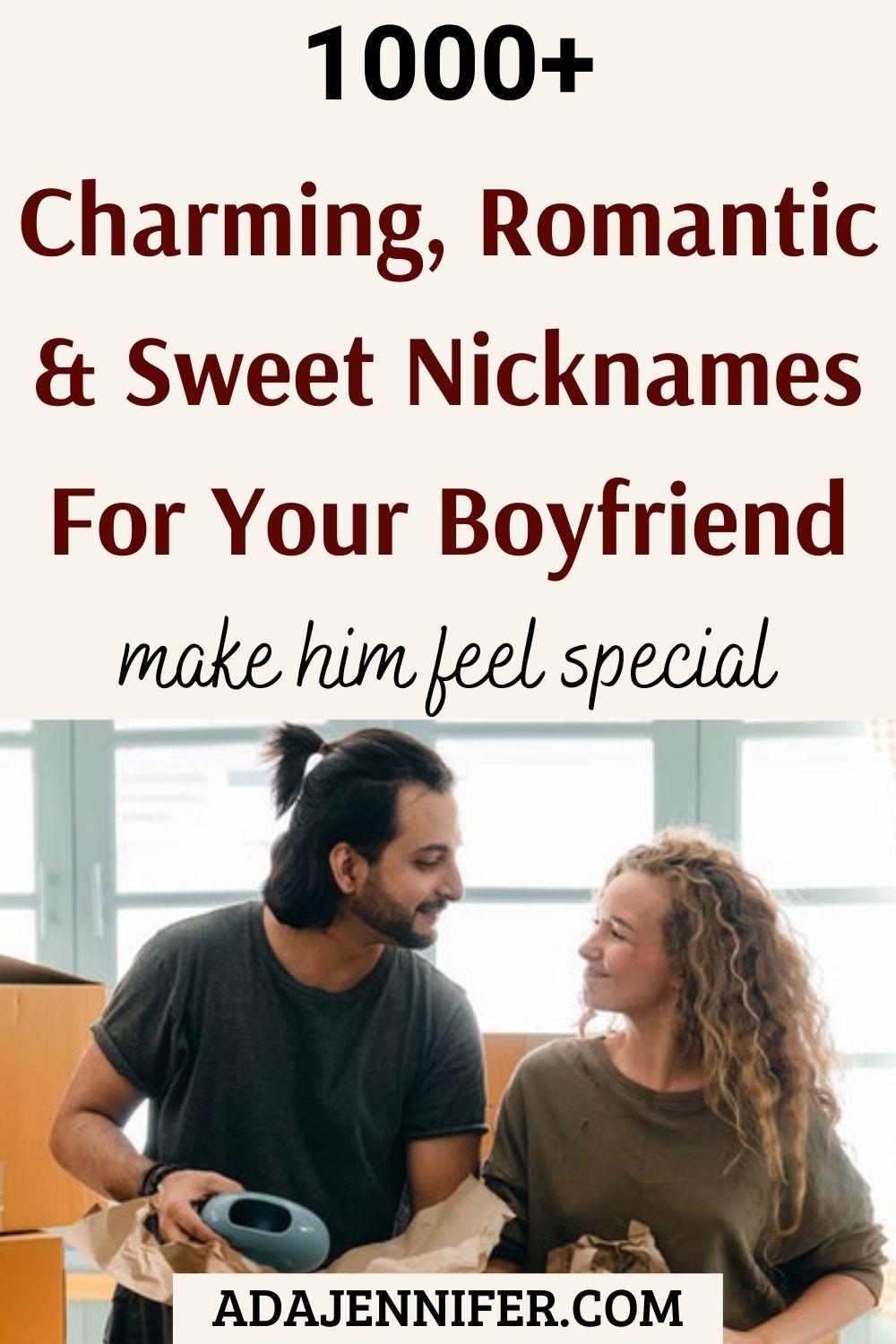 Flirty Nicknames For Boyfriend
Are you a flirt? Do you like sweet talking with your boyfriend? If yes, these 700 flirty nicknames for boyfriend are just for you!
Go ahead and choose one:
1. Heart pleaser
— for the one that never fails to cherish your heart.
2. My boy
— it's cute how guys like it when you call them your boy.
3. My big boy
— Add 'big' to it, and they'll be happier.
4. My big muscle boy
— for our gym kings.
5. Mr. Bicep
— when they are so muscular they easily lift you up.
6. Fluffy toy
— for charismatic snugglers.
7. Brown bear
— when they are big, brown, and strong.
8. My heartbeat
— "Baby, you're my heart beat." Say this, and they will instantly melt inside. It's one of the best flirty nicknames for boyfriend.
9. Cute panda
— nickname for dad-body boyfriends.
10. Chocolate muffin
— when they taste delicious.
11. Muscle man
— Guys like it when you compliment their physique.
12. My rockstar
— when he rocks your world.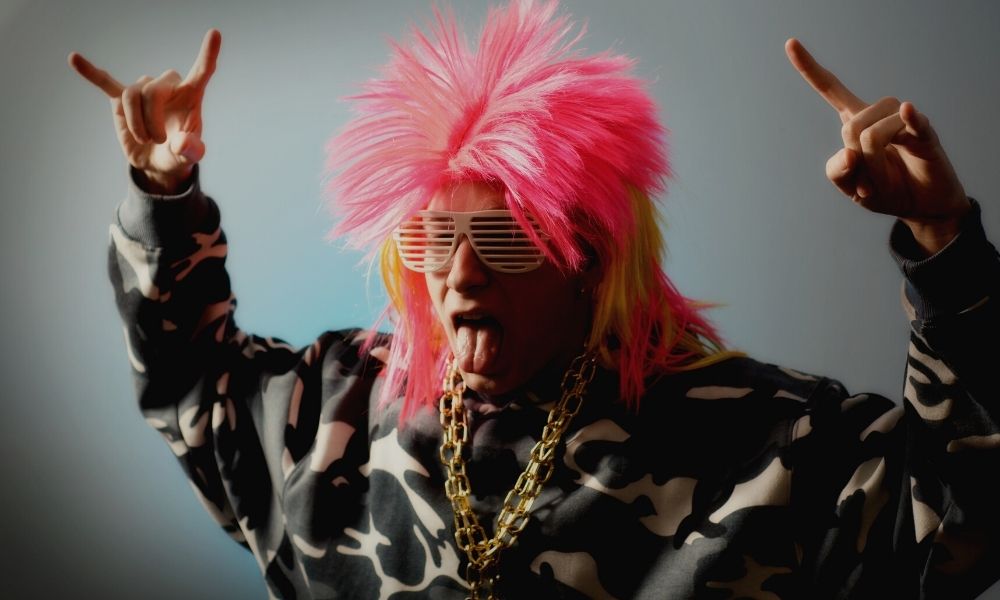 13. Superstar
— for great performers.
14. Superman
— Do you like superheroes? Tell him he's your superman.
15. Baby daddy
— When he's your cutie, but also sexy.
16. Handsome
— compliments their looks
17. My prince charming
— call him your prince
18. Amore mio
— Italian word for 'my love.'
19. Bad boy
— when he's a baddy
20. Baddy
21. Romeo
— when his personality is so romantic, it makes you feel like Juliet.
22. Gorgeous
— a simple nickname for your beautiful boyfriend.
23. Beautiful
— when his looks make you fall for him again and again.
24. My Sunshine
— Does their presence light up your life? If yes, call them sunshine. It's a great flirty nickname for boyfriend.
25. Sunshine
— because he shines so bright.
26. Cupid
— because he made you fall in love with him.
27. Hotness
— when there's heat & warm feelings wherever they stand.
28. Captain
— when they give you leader vibes.
29. Honey
— this sounds like a nickname for husbands, and your boyfriend would love the feeling that he's your man.
30. My love
— So simply romantic
31. Boss
— when he's the dominant between you two.
32. My king
— This will really make him feel like a ruler.
33. Tiger
— flirty nickname for ferocious boyfriends.
34. Big wolf
— strong and extreme feelings in this nickname for boyfriends.
35. My precious
— for a boyfriend of great value.
36. Diamond
— Diamond is one of the most expensive and rare things in the world. Calling him 'diamond' will make him feel important and rare!
37. Wildy wild
— when every day with him is adventurous.
38. Handsome stud
— for stud boy boyfriends in college.
39. My partner in crime
— when you both go along extremely well.
40. Handsome hunk
41. My dream boy
— Was he your dream crush before you started dating? Call him this to show he's the guy of your dreams.
42. Wonder boy
— when he admires and amazes you.
43. Heaven
— for angelic boyfriends
44. My chocolate syrup
— Calling him food-related nicknames will automatically put in an intimate vibe between you.
45. Hot shot
— nickname for hot boyfriends
46. Champ
— nickname for athletic boyfriends
47. My champion
— when he's the only winner of your heart.
48. Iron man
— when he resembles the qualities of iron man.
49. Spicy guy
— when he regularly adds some spice & intimacy in your relationship.
50. Fireworks
— when he celebrates you every day.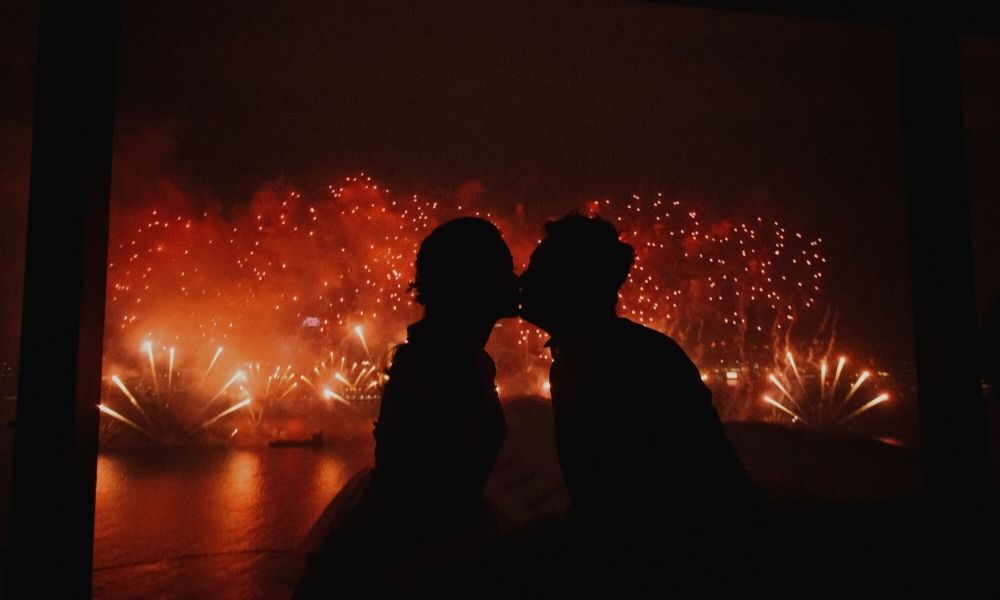 51. My other half
— nicknames for twin flame boyfriends
52. My better half
— nicknames for soulmate boyfriends
53. My soon to be
— for a boyfriend who is just made for you, and you have decided to marry him no matter what.
54. Cheesy meatball
— when you are a foodie, and want to give him foodie nicknames.
55. Big boy toy
— POV: you loved toys, but your boyfriend is the only one you play with now.
56. My hero
57. Big daddy
— guys like it when their girlfriend calls them 'daddy.' By adding 'big,' you are only gonna make it hotter.
58. Hot stuff
— when he regularly brings intimacy to the table.
59. Big booty boy
— when his booty is big just like yours.
60. Hot dude
61. Big beast
— nicknames for boyfriends who are athletic and tall.
62. My all rounder
— when he's good at everything, and you're proud of it.
63. Attention seeker
— when all he wants is your attention.
64. My hot charmer
— when he's both hot and charming at the same time, which makes him irresistible.
65. Chief Daddy
— Does your boyfriend take charge of your amazing bond? Giving him 'chief' as a nickname means you trust your relationship in his hands.
66. Cowboy
— compliments his tough personality
67. Ecstasy king
— when he's capable of showering you with immense happiness.
68. My throne's emperor
— when you feel like you're his queen.
69. Fox boy
— when he easily makes big decisions like a clever boy.
70. B-Man
— flirty nickname for big boyfriends
71. Hercules
— when your boyfriend's body looks like a Greek god.
72. Brown bear
— when he's fierce and strong like a bear.
73. Shining Knight
— when he walks towards you and looks like a well-built knight, call him your 'shining knight.'
74. Shreky
— for boyfriends who love Shrek's character.
75. Giant ape
— if he has long hair on his arms, tease him with this nickname.
76. Mr. True
— for boyfriends who are always correct in every situation.
77. Mr. Right
— for boyfriends who do everything right.
78. Mr. Naive
— when you got a dummy boyfriend.
79. Dum Dum
— when he's a little stupid, but you like it.
80. Master
— this one may ignite a kink between you both.
81. Ultimate master
— for boyfriends who have achieved all skills in real life, and keep on gaining more!
82. Naughty man
— when his intimate actions turn you on.
83. Naughty boy
— for boyfriends who just began to show their wild side.
84. Oreo
— when you want to crunch, dip, and eat him (of course, hypothetically).
85. Pancake
— when he's sweet in his way of talking.
86. Intimacy king
— when he can make your mind fill up with romance just by a single stare.
87. Intimate boy
— for boyfriends who are perfect at romance.
88. Popeye
— for boyfriends who are crazy and strong.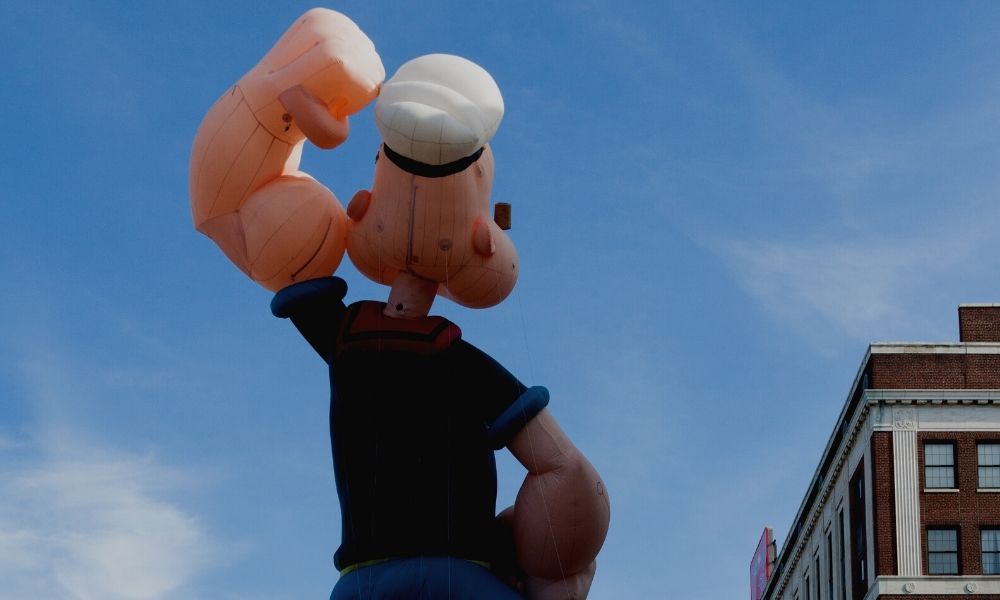 89. Stud
— flatter his ego by this flirty nickname for a boyfriend.
90. Lion
— for boyfriends with a lion personality.
91. Lover boy
— for boyfriends who are fluent at showing love and affection to you.
92. Sugar daddy
— when he spoils who regularly, and takes you out on many romantic dates.
93. Bae
— 'before anyone else'
94. Lucky boy
— to show him he's lucky to have you.
95. Snuggle tiger
96. Bubba
97. Cake
— flirty nickname for sweet boyfriends
98. Soccer boy
— for a boyfriend who dreams of being a successful soccer player.
99. Huggy
— when you can't resist his soft and warm hugs.
100. BIG
— hip hop slang for heavy boyfriends.
101. Honey lips
— when kissing him feels smooth and sweet.
102. Sugar lips
— for boyfriends who are great kissers.
103. Sexy Bear
104. Fluffy cheeks
— when his cheeks are fluffy like buns.
105. Kiss partner
— when you love that you can kiss him every day.
106. American pie
107. Cuddle daddy
— when he's the big spoon.
108. Bubbly butt
— when you love his fluffy booty.
109. Lovebug
110. Kiss Bug
— when he can't stay sane without your kisses.
111. American Hero
112. Jjaksarang (Korean)
— meaning: secret crush
113. Commando
— flirty nickname for your military guy
114. Commander
— add it a little salute every time you call him by this flirty nickname.
115. Soldier boy
— when he's so fit you can't resist calling him a soldier.
116. Cucumber
— when he's a slender looking man.
117. Kakarot
— A Dragon Ball Z (Anime series) character: the most loved one too! Guys know who he is, so your boyfriend will love this flirty nickname.
118. Goku
— Kakarot's name on Earth.
119. Vegeta
— Gokus's partner in crime & cause.
120. Krillin
— for your powerful short king.
121. Lord Beerus
122. Mi lord
123. The Alpha
— nickname for dominant male boyfriends.
124. Alpha Boy
— when he stands out in any crowd of boys.
125. Beasty
— when he's calm on the outside, but hides a beast inside.
126. Dragon
— for a boyfriend who resembles a dragon personality.
126. Beast
127. Amazing man
128. Secret man
— when his cold look makes you fantasize things.
129. Secretary boy
— when he takes care of all your work and routines.
130. Personal Assistant
— when he works for you.
131. Partner
— since he's your partner in this beautiful life journey.
132. Hulky
— for boyfriends who are huge like hulk.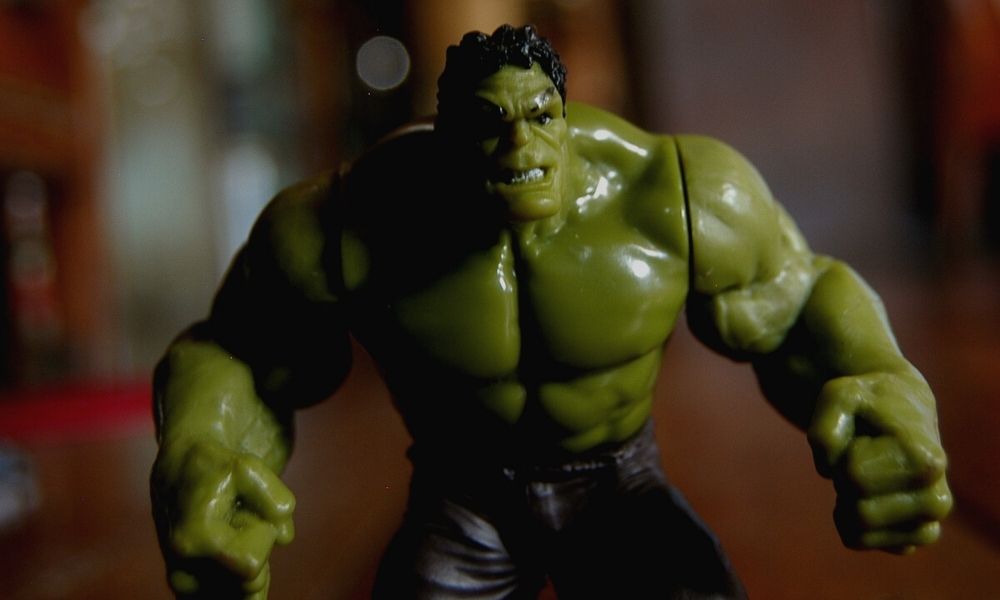 133. My Husky
— for boyfriends who are as dramatic as Siberian Huskies.
134. Dawg
— hip hop slang
135. Mate
— short for 'soulmate'
136. Homie
— slang nickname for 'closed one'
137. Blossom
— when he makes you feel like you're in the season of Spring.
138. Thunder
— for boyfriends who are aggressively sexy.
139. Cry baby
— call him this when he cries on small things in your lap.
140. Emotional baby
— a cute nickname for emotional boyfriends.
141. Tiny Baby
— when your boyfriend is shorter than you.
142. Spring
— when his touch feels like pink flower petals dropping on your cheek.
143. Autumn
— a very pretty season
144. Summer boy
— for boyfriends who like to be active when the sun's out and bright.
145. Winter King
— when he keeps on trying to prove he doesn't catch a cold.
146. Summer King
— for boyfriends who love Summer holidays a lot.
147. Chicken Nuggi
— for a fan of Chicken Nuggets
148. Nugget
149. Hell boy
150. Lucifer
— a Latin word for 'morning star'
151. Zeus
— God of the sky
152. Poseidon
— God of the sea
153. Ares
— God of war
154. Apollo
— God of the sun, music and poetry
155. Hephaestus
— God of Fire
156. Fire Man
157. My Firefighter
— for boyfriends who have a weird obsession with fire.
158. Eros
— means 'desire' in Ancient Greek. You can call him this when you desire him the most.
159. Hades
— A Greek God
160. Yeobo
— means 'honey' in Korean
161. Jagi
— means 'baby' in Korean
162. Dream guy
— flirty nickname for the guy of your dreams.
163. Drop-dead hot
— for boyfriends who keep getting hotter.
164. My fun time
— when you have too much fun every time you are with him.
165. My sexy time
— when you feel sensual every time you're near him.
166. Romance partner
— perfect nickname for your lover boy
167. Grizzly
168. Guapo
169. Indiana Jones
— for boyfriends who are adventurous and thrilling.
170. Jaguar
— when he pounces on you all the time.
171. Cheetah boy
— when he's too fast
172. Flash
— A 'Marvel' comic character
173. Spider Man
— for boyfriends who love spider man movies.
174. Sweetheart
— when you love him so much.
175. My baby boo
176. Chocolatey boy
— for boyfriends who look dark and stunning.
177. Chocolate cookie
— a cute nickname for boyfriends.
178. Cute Monkey
— This nickname will make him jump like a monkey.
179. Cutie pie
180. Lil munchkin
181. My cheesecake
— when your favorite thing is cheesecake, but he wants to be your favorite thing.
182. Buttery boy
— for boyfriends who use too much butter when talking to you.
183. Sweet Sugar
— flirty nickname for sweet boyfriends.
184. Big Pumpkin
— for boyfriends who resemble pumpkins.
185. Watermelon
— when you want a nickname for your hydrating, sweet, and fresh boyfriend.
186. Watermelon Sugar
— based on a song by 'Harry Styles'
187. Hunny
188. Hun
— short for 'husband.'
189. Hunny bunny
190. Bunny
— when he hops a lot while walking.
191. Knee melter
— when your knees melt every time you're in his arms.
192. Lover
— flirty nickname for boyfriends who love immensely.
193. Daisy
— cute nickname for innocent, childish, and simple boyfriends.
194. Joy
— for boyfriends who offer nothing less than joy.
195. Joey
196. Iris
197. Peaky Blinder
— when he looks dashing in a suit.
198. Mistletoe
199. Rose
— when he resembles the beauty of roses.
200. My rabbit
201. Peanut
202. Big Bee
203. My fluffy guy
204. Cookie Pookie
205. My pillow
— for boyfriends who always stay when you are feeling low.
206. My happiness
207. My joy
208. Strawberry
— when you want to name him after a delicious berry.
209. Blueberries
210. Jello
211. Juicy
— when he's interestingly scandalous.
212. Orange Juice
213. Mango
214. Hazel eyes
— for boyfriends who have mesmerizing hazel eyes.
215. Home
— for boyfriends who make you feel like you're at home.
216. Blessing
— a flirty nickname for boyfriends who are nothing less than a blessing.
217. Blessed boy
— when he's blessed with many skills.
218. My happy place
219. Ocean
— when you keep getting to know him more, and there seems no end to him.
220. Oceanic wave
— for robust boyfriends
221. Big whale
222. Sharky
— when he's lethal (very accurate & skillful).
223. Lava boy
— for boyfriends who are hot as hell.
224. My shark
225. Seaside
— when he makes you feel like you're at a windy sea shore.
225. Beach boy
— for boyfriends made for beaches.
226. Mr. Beach
227. Fit guy
— flirty nicknames for fit lovers.
228. Potato
229. My kid
— when he throws tantrums like you're his mom.
230. Pikachu
231. My angel
— angel vibes
232. My lucky charm
— when you feel lucky to call him yours.
233. My fortune
— when he feels like a fortune.
234. Loved one
— when all the people around him love him.
235. Lovely guy
236. My strong pillar
— for boyfriends who got your back no matter what.
237. Support system
— when he supports you with everything.
238. Powerful man
— for powerful boyfriends
239. Mr. Robust
240. Calm boy
— use this if your boyfriend likes to be calm.
241. Lovey Dovey
— for affectionate boyfriends
242. Mentor
243. Boss
— when you work for him.
244. Sir
— call him 'Sir' to easily turn him on.
245. Sire
246. Teacher
— when he teaches you many things.
247. Head Master
248. Light
— for boyfriends who illuminate your life.
249. Lumberjack
250. Morning star
— when he wakes up early in the morning.
251. Evening star
— when he shines bright in your evening dates.
253. Sun
— when he's your source of light and energy.
254. Mister cutie
— nickname for cute boyfriends
255. Mister sexy
— a flirty nickname for boyfriends who look sexy.
256. Mister 'his surname'
257. Morning glory
258. Glorious boy
— magnificence or great beauty
259. Mustang
260. Mr. Biker
— Is your boyfriend a biker, and absolutely loves biking with his fellas? Call him 'Mr. Biker' to make him feel good.
261. Hot Youtuber
— for boyfriends who love using youtube.
262. Fitness Freak
— when he's too concerned about his fitness.
263. Gym freak
— for boyfriends who skip everything, but never skip gym.
264. Jim guy
— 'Jim' is slang for Gym.
265. Papi
— Papi is a familiar term for "daddy" in Spanish.
266. Mr. Naughty
267. Officer
268. Perfect boy
— nickname for perfectionists
269. Star boy
270. Starfish
271. My falling star
— when he makes your wishes come true.
272. Prince
— when his dad's rich
273. Mr. Correct
— for boyfriends who are correct at everything.
274. Mr. Officer
274. Rocket man
275. Rocky
276. Mountain climber
— when his life goal is mountaineering.
277. Mr. Everest
— when he can climb to the top of hills easily.
278. Fly guy
— for stylish boyfriends
279. Ghost rider
— when he rides his bike like the Ghost rider.
280. Ghosty
Sexy Romeo
— when he's a hopeless romantic for you.
282. Soldier
283. Spartan
284. Sexy beast
— flirty nickname for sexy boyfriends
285. Horse
— when he runs so fast he almost looks like a strong horse.
286. My puppy
— cute nickname for puppy boyfriends
287. Puppy eyes
— when he uses his puppy eyes to get things done because he's well aware your heart melts looking at those eyes.
288. Cat boy
— for boyfriends who have cats as their pets.
289. Dog
— when there's no major difference between your boyfriend and dog.
290. American King
291. Big Dawg
292. My closed one
— for the lover who has gotten very close to your heart.
293. Love Maker
— when he loses no chance of making love with you.
294. Kiss Expert
— when his lips move well in sync with your lips.
295. Kissy boy
— when he keeps coming close to your face to get a kiss.
296. Huggy bear
— when he pretends to be strong, but can't take his arms off you.
297. Cuddly Monster
— for boyfriends who cuddle like a big bear.
298. Sexy Mister
299. Stallion
300. Muffin
301. Cream roll
302. Butter roll
303. My peanut butter
304. Daddy bear
305. Spicy noodler
306. Poodles
307. Bull
308. Make-out Partner
— Call him this to ignite another make-out session.
309. Sensual king
— for boyfriends who are kings at being sensual.
310. My sunrise
— when your days start with gazing at his cute sleepy face.
311. My sunset
— when your days end with feeling his pretty face on your lap.
312. My moonlight
— when your nights end in his arms with warm feelings.
313. Dusk
314. Dawn
315. Blue
316. Hazel
317. My hazelnut
318. Italy boy
319. Mr. Italian
320. French King
321. Bali
322. Tarzan
323. Foresty
324. My Cupcake
325. Choco cookies
326. Mithai
327. Rasmalai
328. Rasgulla
329. Zeus of Earth
330. Godly guy
331. Impress King
332. Butterfly
323. Squirrel
324. Pretty bird
325. Eagle
326. Premeshwar
327. Candy
328. Pretty sky
329. Space guy
330. Mr. Astronaut
331. Wolverine
332. Forest King
333. Mr. Wild
334. Wild-born
335. Crazy boy
336. Tower
337. Skyscraper
338. Tall boy
339. Mr. Tree
340. Butterscotch
341. Vanilla boy
342. Chocolatey man
343. Tooti Frooti guy
344. Godzilla
345. Chubs
346. Chubby dubby
345. Mr. Chubby cheeks
346. The mountain
347. John Cena
348. Undertaker
349. Bangy
350. Banger guy
351. The Rock
352. Eminemy
353. Brownie
354. Perfect eyes
355. Eye-contact king
356. Brown eyes
357. Bumpkin
358. Captain Forest
359. Captain Ocean
360. Captain Sky
361. Shy guy
362. Mister shy
363. Attractive boy
364. Attraction King
365. Chocolate cup
366. Brown
367. Yellow sun
368. My Golden Hour
369. Horizon
370. Rabbit Teeth
371. Crooked Teeth
372. Bunny Teeth
373. Bunny Ears
374. Hop Hop
375. Hopper
376. Clever Fox
377. Mister Clever
378. Brown Pastry
379. Bluish
380. Pink
381. Blushy
382. Cheek Blush
383. Pink Panther
384. Panther boy
385. Tanny
386. Mr. Sunkissed
387. Alpha male
388. Cadillac
389. Hawk
390. Hot shot
391. Mr. Hotness
392. Vegas
393. Mister Bullseye
394. Daddy Chief
395. Champ boy
396. Clowny
397. Comedy King
398. Mister. Comedian
399. Comedian Boy
400. Mr. Funny
401. Funny Guy
402. Fun boy
403. Mr. Hilarious
404. Joker
405. Joke Master
405. Sarcasm King
406. Sarcastic guy
407. Comedy Central
408. Mickey mouse
409. Pluto
410. Mousy
411. Rib Cracker
412. Mr. Seinfeld
413. Humor boy
414. Mister Humorous
415. Booga bear
416. Agapi Mou
417. Pyaara Ladka
418. Dream shot
419. Red carpet boy
420. Superstar
421. Mister Talent
422. My everything
423. My Goodluck
424. My Booboo
425. Baby Boo
426. Rummy
427. Richie Rich
428. Dollar Man
429. Mister Millionaire
430. Future Billionaire
431. Million Man
432. Billion Boy
433. Brilliant Boy
434. Blessed King
435. Country's Future
436. Strange Boy
437. Dr. Strange
438. Blush Pink Lips
439. Bitsy
440. Best Boyfriend
441. Blood Link
442. Bruv
443. Goofy
444. Goofball
445. Main Chick
446. Bebé (Spanish)
447. Bombón (Spanish)
448. Papi Chulo
449. Mister Singer
450. Singing Star
451. Vocalist
452. My Precious
453. Preciousness
454. Endearment
455. Angelo
456. Cleopatra
457. Angioletto
458. Aashiq (Hindi)
459. Good Lookin'
460. Hot Bunny
461. Hottie Hottie
462. Super Stud
463. Super Boyfriend
464. Saiyaan
465. Sexy Thing
466. Drop-Dead Hilarious
467. Thriller
468. Charismatic Boy
469. Mr. Charisma
470. Charming guy
471. Mr. faithful
472. Faithful Boy
473. Tough Guy
474. Mr. Tough Body
475. Introvert Baby
476. Indoor Baby
477. Extrovert Baby
478. Social Boy
479. Mr. Influencer
480. Creative Man
481. Dramatic Baby
482. Drama Mama
483. Mr. Optimism
484. Mr. Positivity
485. Positive Guy
486. Super Duper Boy
487. Sincere guy
488. Sincerely Handsome
489. Mr. Honest
490. Truth Speaker
491. Professor
492. Prof. Sexy
493. Prof. Hotness
494. Fire Love
495. Hot Bod
496. Legend
497. Mr. Legendary
498. Titanic Guy
499. Captain Sea
500. Burrito
501. My Chicken Roll
502. Cannon
503. Johnny Cash
504. Centerpiece
505. Skilled One
506. Ace
507. Agent Love
508. Rocket man
509. Michael Jackson
510. Bomb Booty
511. Whiplash
512. Doctor Heart
513. Thor
514. Drill Sergeant
515. King
516. Scout
517. Hammer
518. Mi Cielo
518. Mi Vida
519. Amore
520. Snookums
521. Boy toy
522. Pooh Bear
523. Patootie
524. Pudding Pop
525. Power Ranger
526. Honey Bunch
527. Boo Bear
528. Mister Boo
529. Ghost Man
530. Heart Slayer
531. Slayer Man
532. Red Chili
533. Chili Flakes
534. Mayonnaise
535. My Ketchup
536. White Panda
537. Dumb Panda
538. Mr. Lazy
539. Laziness King
540. Lazy Boy
541. Spicy Sauce
542. Slam Dunker
543. Diamondy
544. Glittery
546. Cash Boy
547. My Gem
548. Twinkle Star
549. Little Star
550. Jupiter
551. Diamond Guy
552. Once-in-a-lifetime Man
553. Pretty Star
554. Stiletto
555. Doc
556. Agent Boyfriend
557. Desert Blossom
558. Bluebird
559. Tulip Boy
560. Sweet Petal
561. Rosey
562. Baby Boy
563. Lovebird
564. Naughty Beasty
565. Trouble boy
566. Master Trouble
567. Volcano
568. Baddy Daddy
569. God of Hotness
570. King Kong
571. Lion Soul
572. Smoking Hot
573. Mister Fly
574. Bullet
575. Gun Man
576. Big Spoon
578. Big Mac
579. Hurricane
580. Stormie
581. Storm King
582. My Giant Boy
583. Lover Boy
584. Mr. Sharp Brain
585. Luscious Lips
586. Ladies Man
587. Ladies Favorite
588. Mr. Popular
589. Famous Guy
590. Mister Adventurous
591. Thriller Killer
592. Thrill Soul
593. Mr. Untamed
594. Untameable Beast
595. Muscleman
596. Daredevil
597. Mr. Strong Guts
598. Dare King
599. Outlaw
600. Maestro
601. Dominant Male
602. My Heart's lord
603. Super Fly
604. Bubblegum
605. Bubbles
606. Bubby Boy
607. Chocolate Bar
608. Dimples
609. Mr. Dimple Cheeks
610. Pookie
611. Tootsie
612. Babylicious
613. Kink Master
614. Flirt
615. Gummy Bear
616. Luv
617. Fruity Man
618. Money Muffins
619. Baby Husky
620. Boogie Woogie
621. Breezy
622. Doodle
623. Sea Sailor
624. Ocean Master
625. Master Flirt
626. My Man
627. Sailor
628. My Hun
629. Squishy Butt
630. Papa Bear
631. Schmoopy
632. My Eye's Angel
633. Dumpling
634. Carrot
635. Snuggle Muggle
636. Wonder man
637. Papito
638. Ducky Duck
639. Major
640. Smooth Kisser
641. Item Bomb
642. Robin Hood
643. Peter Parker
644. Wonder boy
645. Beau
646. Pickle
647. Charm Master
648. Jaan (Hindi)
649. Monsieur
650. My Other Half
651. Mr. Huge
652. Dino
653. Chipmunk
654. Heart Throbber
655. Love Robber
656. Heartbreaker
657. Meatball
658. Spaghetti
659. Apple
660. Buzzy
661. Busy man
662. Winkie
663. Mi Alma (Spanish)
664. Mi Rey (Spanish)
665. Yummy Boy
666. Ice Cream
667. Mr. Ambitious
668. Ambitious Guy
669. Successor
670. Motivated Man
671. My love Motivation
672. Adorable Bear
673. Oreo Biscuit
674. Smarty
675. Smart Boy
676. Mr. Brain
677. Brilliant Brain
678. My Amusement
679. Amusing Boyfriend
680. Sigma Male
681. Different Boy
682. Mr. Unique
683. Dynamic Man
684. Rule Breaker
685. Unique Boy
686. Bright Boyfriend
687. My reflection
688. Soul Pleaser
689. Women Favorite
690. Broad-minded Guy
691. Big Money
692. Clever Man
693. Kooky
694. Cheerful Man
695. Loyal Boy
696. Mr. Loyalty
697. Doctor Gentle
698. Personal Doctor
699. Personal lover
700. Hopeless Romantic
Romantic Nicknames For Boyfriend
No matter how old the relationship is, the romance should never die! These 300 romantic nicknames for boyfriend will keep the spark alive and show your boyfriend just how much you adore and admire him!
1. Poodly
— a romantic endearment nickname for an extra-cute boyfriend.
2. Poodles
— Boyfriends who are extra cheesy and cuddly babies.
3. Poodle-doodle
— For boyfriends who snuggle like poodles.
4. Oppa
— A sweet Korean word for protective boyfriend.
5. My tutti frutti
— for boyfriends who are vibrant, sweet, fruity, and pretty.
6. My life
— If you love them more than anyone in your life.
7. My oxygen
— When it's difficult to breathe without them.
8. My light
— When they brighten your day and night.
9. My heart
— When your heart beats for them.
10. My soul
— When you are soulmates and cannot be separated.
12. My BFF
— For boyfriends who are also your best friends.
13. Partner in crime
— When they are as crazy as you are and are always ready for mischievous fun.
14. My Popeye
— When he's strong and protective towards you.
15. Mr. Grumpy
— When he gets mad too often but is cute with an angry pout.
16. Mr. Sherlock
— For your intelligent boyfriend. This nickname is sure to boost your boyfie's confidence.
17. Mr. I know it all
— When he has all the answers to your queries and is notoriously smart.
18. Rainbow
— When he feels like rain, meadows, and sunshine
19. My rain
— Soft like feathers yet fierce like a storm.
20. Mr. Stormi
— When he's ready to fight the world for you.
21. Hottie
— When you cannot resist his chiseled face and muscles.
22. Faerie
— When he's beautiful and magical.
23. Tricky wizard
— When he doesn't let you stay angry at him for long with his cute tricks, like puppy eyes, pouts, sweet talks.
24. Wild cat
— Boyfriends who are cunning and smart.
25. Pumpkin
— When you want to squash him.
26. My Doraemon
— Boyfriends who fulfill all your wishes without ever being told of any.
27. Richie Rich
— When your boyfriend earns and spends a good fortune on himself, you, and on the future together.
28. Pooh
— for big cuties
29. My sunflower
— Boys have an earthy and delicate aura, too! For pretty and sweet boyfriends.
30. Mr. smart pants
— When he's too smart and resolves issues without any harsh fights.
31. Boyfie
— When you are proud to have him as your boyfriend and don't mind accepting him in the public as your boyfriend.
32. Greek God
— For boyfriends with unworldly beauty and essence.
33. Sweet talker
— When you cannot stay mad at him for longer because he's ways with words.
34. My future husband
— Show him your commitment and sincerity with this nickname.
35. Apple of my eye
— Your favorite human being on earth
36. Mi amor
— My love but in Spanish. They say words of endearment sound more romantic when in a foreign language. So, don't hold yourself back.
37. Amore mio
— They say Italian words are the way to the heart. Amore mio is 'my love' in Italian.
38. Lover boy
— When he loves and cherishes you profoundly.
39. My passion
— You both share passionate love for each other. The passion between the two of you never dies.
40. Paixao
—Paixao is a Portuguese word that roughly translates to Passion.
41. Candy eyes
— His eyes glitter and carry softness.
42. Habib albi
— It means the love of my heart in Arabic. Arabic is the language of love and passion.
43. Ya hayati
— Another beautiful Arabic endearment meaning 'my life.'
44. My moon
— When he's pretty and glows like the moon. He's also your 'one and only!'
45. My star
— His personality glitters and is a rare beauty.
46. Starry night
— His essence and aura is serene like the starry night.
47. Darling
— The one most dear to you.
48. Spicy
— He is sexy and savage.
49. Chili
— He holds a fire within himself and sparks undyingly.
50. Sweet corn
— Sweet and delicious.
51. My hubby-to-be
— Boyfriends who are committed love it when their girlfriends call them husbands.
52. Beloved
— Your one and only dearly loved.
53. Treasure
— When he's the most beautiful treasure of your life.
54. Mai kara
— It's another beautiful foreign nickname for your boyfriend. Mai kara means 'my dear' in Esperanto language.
55. Sweet pudding
— He's sweet and gives soft kisses.
56. Mon amour
— It means 'my love' in French.
57. Ma cherie
— In French, ma cherie means 'my dear' and also roughly translates to 'my cherry.'
58. Perle
— A German endearment word for 'pearl.' Men deserve romantic words, too!
59. Ke aloha
— This one's my favorite Hawaiian word, meaning 'beloved.' Your husband will blush away the night listening to it.
60. Beb
— Why say babe in English, when you can say Beb in Indonesian Terms.
61. Frajolina
— It's an Italian word of endearment meaning 'my little strawberry.'
62. Stella
— Stella is short for Stellina meaning star. The word has Italian origin.
63. Anata
— It means 'you' In Japanese. Now, the word 'you' may sound mediocre, but it actually holds deep meaning in Japan. Japanese only use 'you' when they truly love someone. It's a rarity.
64. Ae-in
— The Korean language is already as romantic as it can get. The word means 'sweetheart'. The pronunciation is too sweet.
65. Yaebo
— Yaebo is used by married couples and means darling/honey in Korean.
66. My spark
— When he motivates you to be better.
66. Misio
— It means teddy bear in Polish language.
67. Nae sarang
— It means 'my love' In Korean.
68. Amigao
— When your boyfriend is also your best friend. Amigao means big friend in Portuguese.
69. Querida
— Another cute Portuguese nickname for boyfriends meaning 'dear.'
70. Carino
— Why call your partner Darling and make it sound boring, when you can call them Carino (Spanish word for Darling)
71. Cielo
— It means sky in Spanish and is a word full of depth. It means someone who is infinite and never ending.
72. Aayat
— It means the verses of a holy book (Quran). Aayat comes from Arabic origin.
73. Rooh
— It means soul and life and has Arabic origin.
74. Hasrat
— Hasrat is a Hindi and Urdu word and it means desire.
75. Raabta
— It's an urdu word with Arabic origin and means connection.
76. Mohabbat
— The love of your life, someone who is important.
77. My desire
— The one you crave and wish for.
78. My elixir
— My healing, magical potion.
78. Ethereal
— Someone who's personality, beauty, and aura is heavenly and pure.
80. Serene soul
— It's a perfect nickname for someone who brings peace in your life.
81. Little bunny
— When they are cute and make your heart bounce with their cuteness.
82. Bambie
— Someone special who looks innocent and has doe eyes.
83. Pretty
84. My bebo
— Why baby when you can call them my bebo.
85. Babylicious
— When your boyfriend is too hot and sexy to handle.
86. Babu
— Babu is a cute endearment for Baby/Babe.
87. My knight
— When your boyfriend takes care of you and always has your back.
88. Kimchi
— Kimchi is a Korean dish name but given its pronunciation, people also use it as a nickname. Kimchi is perfect for boyfriends who have a spicy personality.
89. My cookoo
— a cute and melodious bird.
90. Cocoa
— For someone who tastes and smells like chocolate and coffee.
91. Haseen
— Beautiful.
92. Ajeez
— Someone special and important to you romantically.
93. My special someone
94. Casanova
— When your boyfriend wins your heart every time with his dreamy eyes.
95. Feisty
— When he's ready for all the adventures and sexy fights.
96. Dearie
— A cute slang for the word dear.
97. Sweet pea pea
— Like the pea, this nickname is perfect for boyfriends who are sweet and gentle.
98. Robinhood
— For boyfriends who inherit heroic charisma
99. Rockstar
— When he sings for you.
100. Mr. Bond
— It's perfect for a boyfriend with sass and strength.
101. My Genie
— When he cares for your dreams and helps them bring them to reality.
102. Foxy
— Animalistic in bed and in nature with raw emotions.
103. Top-notch
— When he's good at everything and gives in his 100%.
104. Baby bubble
— It's perfect if your boyfriend is a big cuddle baby.
105. Cherry
— Sweet and tangy.
106. Chi chi
— Chi chi has multiple origins with different meanings. People use it as a nickname given its cute pronunciation. Chichi means God (In african language), pretty, bosom, etc.
107. My boo
— Boo is sweet slang for a boyfriend.
108. Gangster
— When he's fierce and strong.
109. My dawg
— It's another slang for 'my man, buddy, dude, boy.'
110. Pervy
— When he rises crazy sex bars in the bedroom. (he's flirty and sensual with you and not everybody.)
111. Naughty Morty
— It's perfect for boyfriends who love to tease and rile you up! They are mischievous in nature.
112. Gay Bae
— Bae translates to 'before anyone else', baby, or boyfriend/girlfriend. Gay bae is perfect beteen gay couples.
113. Homie
— When he's your partner in crime and always looks after you. He is your boyfriend but also your friend. You both belong to the same fam-gang.
114. My bruh
— When he's your boyfriend but also in the same friend circle. Bruh is slang for 'my brother/man.'
115. My everything
— Your day starts with them and ends with them.
116. My universe
— Your love for them is above everything.
117. My crazy freak
— When he's just as crazy and freaky as you are.
118. Killer Smile
— When he kills you every time with his smile.
119. Kickass
— For Fearless boyfriend.
120. Day Maker
— He's your happy home.
121. Mine.
— You know you both belong to each other and aren't afraid to accept it.
122. My boyfriend
— Cut to the chase and direct! This nickname owns the label.
123. Mon prince
— my prince charming
124. My main
— When he is your priority.
125. Rider
— Sensual and driven.
126. Papi
— an affectionate endearment in Spanish for man.
127. Oreo
— Sweet and crunchy.
128. Cheero
— Cheero/cheerio is often used as a nickname because of its cute pronunciation.
129. Nugget
— Your favorite human.
130. Peachy
— When he blushes like a peach and is cute-shy.
131. My hercules
— Strong and sexy boyfie
132. Darlo
— It's short for darling.
133. Shawty
— It's cute slang for short/shorty— it's even more perfect to use on your tall boyfriend.
134. Sugar
— Sweet and caring.
135. Cookie
— When your boyfriend has an intoxicating personality.
136. Mau Mau
— Perfect for boyfriends with cat-eyes.
137. Snow white
— When he's fair and gentle. Please note; men are gentle, delicate, and soft, too. Not every nickname needs to be strong. Support feminine masculinity.
138. Snowflake
— When he's perfect!
139. Mammi
— Unisex slang and is perfect for caring boyfriends.
140. Maggie
— For someone with curly hair and spontaneous personality.
141. Drama queen
— When he loves to be dramatic.
142. Tangy
143. Tarzan
144. Moxie
— A person of powerful character and attributes.
145. Sillage
— When he smells good.
146. Starlit
— Bestowed with the energy of stars.
147. Florence
— When he smells like a meadow and field of flowers.
150. Baby lips
— When you love your boyfriend's soft lips and cannot stop kissing them.
151. Bad Boy
— When your boyfriend is charismatic and has a tough personality.
152. My muse
— His smile brings the creativity out of you.
155. Fluffy
— When you want to squish and cuddle him all day long.
156. Modest Boy
157. Modern Guy
158. Wise Man
159. Wisey
160. Mr. Wisest
161. Luckiest Man
162. Gentle Man
163. Mr. Gentle
164. Warm Hearted
165. Mister Versatile
166. Upbeat Boy
167. Hip Hop Boy
168. Friendly Man
169. Mr. Rare Personality
170. Quick Witted Boy
171. Quickie
172. Quick Boy
173. Reliable Man
174. Confident Man
175. Confidence King
176. Loving Boy
177. Generous Man
178. Compassionate Friend
179. Frank Tank
180. Mr. Joy
181. Cheerful Man
182. Good Man
183. Goody Woody
184. Mister Discipline
185. Idol
186. Affable Man
187. Indecisive guy
188. Master Roshi
189. Turtle boy
190. Island King
191. Silly Boy
192. Silly Willy
193. Diligent boy
194. Patience King
195. Mr. Discreet
196. Dynamo
197. Mr. Amuse
198. Easy-going guy
199. Easy Peasy
200. Bravey
201. Brave Boy
202. Mr. Courageous
203. Mr. Bravery
204. Bright Moon
205. Night Moon
206. Chanda (Hindi)
207. Taara (Hindi)
208. Aboki
209. Enthusiastic Man
210. Intellectual Man
211. Polite Guy
212. Tidy Guy
213. Mr. Enthusiasm
214. Mister Intelligence
215. Popular Hunk
216. Efficiency King
217. Energy
218. Energetic Toddler
219. Toddler
220. My Baby boy
221. Empathy King
222. Mister Famous
223. Power Guy
224. Joy Boy
225. Trustworthy Guy
226. Talkative Boy
227. Mr. Speak-a-lot
228. Care Bear
229. Chatty
230. Chat Brat
231. Kooky
232. Fearless Guy
233. Mr. No-fear
234. Kind King
235. Mr. Quietness
236. Quiet Beast
237. Mr. Silence
238. Mr. Action
239. Action King
240. Effort King
241. Intuitive Guy
242. Mr. Intuition
243. Master Prediction
244. Master Daddy
245. Master Joy
246. Innovative Guy
247. Mr. Innovation
248. Rational Boy
249. Mr. Straight forward
250. Romance Master
251. Communicator
252. Witty Man
253. Resourceful guy
254. Cocky Boy
255. Chucky
256. Broad Chest
257. Clean Cut
258. CJ
259. JJ
260. BIG
261. Dash King
262. Surfer Boy
263. Skatey
264. Skateboard King
265. Wild Skater
266. Dapper
267. Wild Side
268. Gamer
269. Fast Pacer
270. Fast Runner
271. Mr. Athlete
272. Runner Boy
273. Sharpy
274. Sharp Minded
275. Dash Bash
276. My Short King
277. Shorty
278. Short Dude
279. Minion
280. My Tiny Miny
281. Tan Man
282. Studly
283. Mr. Passive Aggressive
284. Mister Aggressive
285. Angry Man
286. Gabbar
287. Jawaan
288. Humble Fumble
289. Assertive Man
290. Arrogant Boy
291. Player boy
292. Mister Player
293. Protective Boyfriend
294. Power Dragon
295. Toughy
296. Dependable
297. Self aware man
298. Action hero
299. Bread Winner
300. Jockey
Pet Names For Lovers
Pet names for lovers are no doubt the best way to show your affection for your boyfriend in an endearing way. They are adorable, cute, and make your lover feel special!
Here are 220 pet names for lovers:
1. Tin Tin
— cute pet name for lovers
2. Tony
3. Kaaya
— for a cute boyfriend with a dark personality.
4. Snow
— for boyfriends who adore snowy weather.
5. Zoey
6. Snowy
— for snow weather lovers
7. Fur Ball
8. Pogo
— cute nickname for dog lovers
9. Gogo
10. Dobby
11. Sugar Plum
12. Baby Love
13. Sweet Cupcake
— when he doesn't stop being cute.
14. Muffin Cup
— foodie pet name for boyfriend
15. McDreamy
16. Buff Buns
17. Mr. Sweetheart
— when he never misses a chance to show affection.
18. Sugar Pot
19. Honey Shot
— when being with him feels like taking a shot of honey.
20. Tequila
— nickname for boyfriends who love Tequila.
21. Dreamy boy
— for boyfriends who dream too many majestic dreams.
22. Precious Lover
— when he loves you like the most precious thing.
23. Pure Sunshine
— when being with him feels sunny and bliss.
24. Armor Knight
— for overprotective boyfriends
25. Prince Charismatic
— when his charming charisma got you.
26. Divine Boyfriend
— nickname for divine boyfriends
27. Heartstopper
— for boyfriends who make your heart skip a beat.
28. Rose bud
— for lovers who smell like Rose.
29. Rose Petal
30. My Jewel
31. Jewelry Boy
— for a boyfriend who slays in all kinds of jewelry.
32. Jade
33. Emerald
— when he's nothing less than a precious diamond.
34. Snowflake
35. Tiny Heart
— when he's your heart, but also tiny in size.
36. Heartmate
— for boyfriends who are your heart's exclusive partner.
37. Soulful Boyfriend
— cute nickname for soul-connected boyfriends.
38. Nature Lover
— when he's a lover of nature
39. Chica
40. Red Cheeks
— for boyfriends who blush all the time.
41. Glowy Eyes
— for boyfriends who have a different glow in their eyes.
42. Shiny Eyes
— when his eyes shine every time he looks at you.
43. Cookie Kiss
44. BF Buddy
— for boyfriends who are also your best friend.
45. Feather
— cute nickname for delicate boyfriends.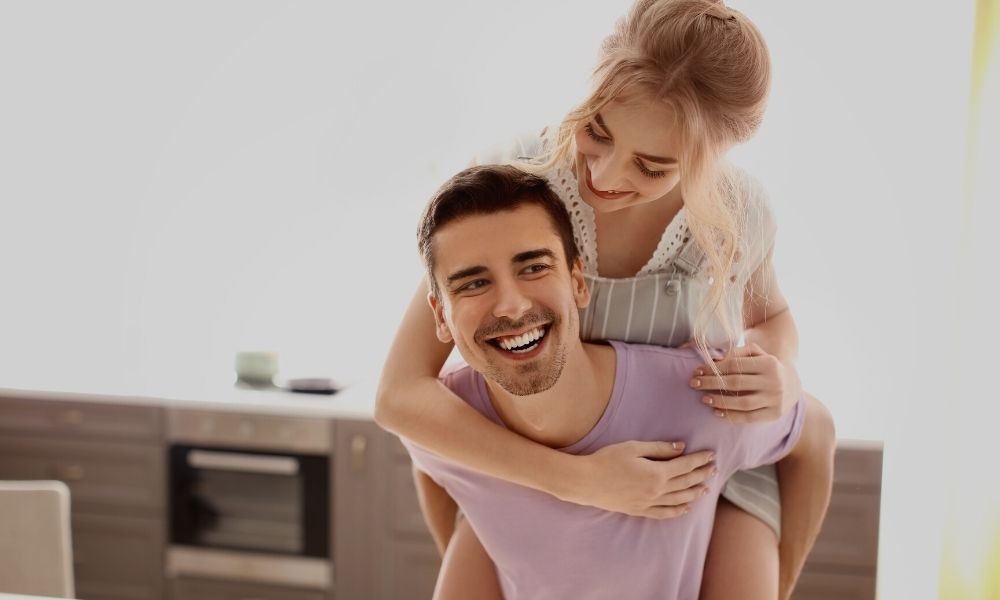 46. High Sky
— when your boyfriend's limit is the high sky.
47. Sweet Smell
— sweet nickname for sweet smelling boyfriends. A soothing fragrance is one of the best qualities a man can have. So, if your boyfriend smells like roses and daisies, call him by this cute nickname.
48. Cuddly Buddy
— is he a pro at cuddling with you? Call him 'cuddly buddy' each time he big spoons you in bed.
49. Mr. Cozy Arms
— for boyfriends who give cozy and warm hugs.
50. Hugs Bugs
— pet name for hug experts
51. Snookums
52. Honey Badger
53. WonderLand
54. Popsicle
55. Tater Tot
56. Snack
— slang compliment used by teens to describe someone looking good at that moment.
57. Snacky
— for your snack boyfriend
58. Tasty Snack
59. Peachy boy
60. Peach Plums
61. Fluffy Peach
— when his buns have gotten fluffy from all that gymming.
62. Angel wing
— sweet nickname for your angelic boyfriend who can make you feel like flying in the pretty sky.
63. Devil
— for devil-ish boyfriends
64. Devil Daddy
— 'Daddy' is one nickname that can turn on any man. Add 'devil' to it and there will only be intimate vibes in the room.
65. Sunray
— when he's as pretty as the sun's first warm rays.
66. Sun beams
67. Hot Like Sun
— cute nickname to call your hot boyfriend
68. Major man
— for quality boyfriends who major in everything they do. Call your overachiever 'major man' to improve his confidence and flatter his ego.
69. My priority
— when he's your 'before anyone else.'
70. Juliet's Romeo
— this nickname is for boyfriends who are handsome, intelligent, and sensitive. Moreover, you are giving yourself the nickname 'Juliet' when calling him by this pet name for lovers.
71. Viking
— for adventurer and ruler boyfriends
72. Casanova
— when he's a big flirt as well as a ladies favorite.
73. The Ultimate Flirt
— for boyfriends who excel at flirting and their each pick up line drives you crazy.
74. Good looking guy
— a sweet nickname for boyfriends with good looks and style.
75. Studdy
— for stud boyfriends
76. Hubby
— for boyfriends who you are planning to marry. Calling them 'hubby' will actually make them feel like your husband!
77. Hub Hub
— for husband boyfriends
78. Mr. Husband
— when he's proud to be your soon-to-be husband.
79. Life Partner
— for boyfriends who never leave your side and support you at every part of your life's journey. These boyfriends are meant to be appreciated and celebrated, and the simplest way to do it is calling them your 'life partner.'
80. Cozy Rozey
— when he gives you cozy and rozey vibes.
81. Sunflower
— for boyfriends who are beautiful like sunflowers and bloom when the sun is out!
82. Green Man
— for greenery lovers out there
83. Cat beau
84. Blush baby
— cute nickname for boyfriends who blush a lot.
85. Ladies Winner
— Do all the ladies around you love your champ and appreciate how good he is? Call him 'Ladies Winner' to boost his confidence!
86. Ladies Champ
87. World Champion
— when he wants to be a world champion.
88. Sexy Boxer
— Does your boyfriend like to do boxing? Call him 'Sexy Boxer' each time he's pouncing in the ring like an animal!
89. Strong Baby
— for your strong, cute boyfriend
90. Boxer Boy
91. Heart Rush
— when his one sexy stare makes your heart rush a thousand times faster.
92. Rushy
93. Macho Man
— nickname for all sexy boyfriends out there
94. Herostar
95. Kratos
— a wild character from the 'God of War' video game almost all boys have played in childhood.
96. Atom
97. Atom Bomb
— for boyfriends possessing violent explosive power inside them.
98. Nuclear Boy
99. Famous Champion
100. Frost
101. Yum
— pet name for yummy lovers
102. Tea Cup
— when your favorite beverage is tea; you call him 'tea cup.'
103. Coffee Cup
— for boyfriends who are as good as a cup of coffee in the morning.
104. Toffee
— for all toffee lovers out there
105. Sour Candy
106. Nuts
107. Nibbles
108. Longbottom
— when he has long legs, and you want to give him a nickname based on his slender bottom.
109. Jumper
— for boyfriends who jump even on small exciting things.
110. Parkour Boy
— when he regularly shows off his parkour skills.
111. Darist
— for boyfriends who dare to do the scariest activities.
112. Skippy
113. Caramel Guy
— when his sweet words caramelize your ears.
114. My morning coffee
— call your boyfriend by this nickname if you cannot live without your morning coffee. This shows that you need him just as much as your morning caffeine dose.
115. My Black Coffee
116. My energy source
— when you get all your positive energy from him.
117. Energetic Machine
— for boyfriends who never get tired and are up for doing anything you ask them to.
118. Muscle machine
— cute nickname for muscular boyfriends
119. Dumbbell Boy
— for boyfriends who love talking about the weight of dumbbells they are lifting in the gym.
120. Tough Bicep
— when his bicep is big and tough
121. Strong Arms
122. Cozy Hugs
123. Cuddle Muddle
124. Beanie
124. Mr. Bean
125. Bean Boy
126. Master Fun
127. Duckling
128. Mr. Long Pants
129. Skinny Baby
130. Shredded Man
131. Protein Boy
132. Sexy Star
133. Adam
134. Aayat
135. Lifeboat
136. Police Officer
137. My Heart's Sheriff
138. Town Boy
139. Big Town Man
140. Village Guy
141. Desi Lover
142. Kalakaar
143. Desi Kalakaar
144. Yaar
145. Baker Boy
146. Dream Cream
147. Creamy
148. Butterscotch Boy
149. Berry
150. Blueberry
151. Berry Boo
152. Cherry Blossom
153. Red Cherry
154. Cherry cake
155. Gummy Bear
156. Boomer
157. Chewbacca
158. My chewing gum
159. Slayer
160. Heart Slayer
161. Marshmallow
162. Mellow Boy
163. Roadster
164. Traveler
165. Momos
166. Pepper Boy
167. Heart Ruler
168. Batman
169. City Boy
180. LA Guy
181. Hood Boy
182. Brave heart
183. Brave head
184. Harry Potter
185. Love Magician
186. Mr. Magic
187. Magic Wand
188. Mon Ange (French)
189. Bebetom (Turkish)
190. Ke Aloha (Hawaiian)
191. He-Man
192. Teddy Bear
193. Cuddle Teddy
194. Hot Shorts
195. Amorzinho (Portuguese)
196. Corazon
197. Num Numbs
198. Jellybean
199. Jellyfish
200. Mr. Current
201. Electric Boy
202. Spark
203. Mister Sparky
204. Cracker
205. Festive Boy
206. Star Wars Guy
207. Rookie
208. Noob
209. Newbie Baby
210. Goofy Doofy
211. Creamy Baby
212. Drogo
213. Throne Man
214. King of the North
215. Entrepreneur Baby
216. Selfish Lover
217. Duke
218. Bossy
219. Monsieur
220. Wolfy
Funny Nicknames For Boyfriend
If you are tired of generic nicknames like 'baby,' 'bae,' and 'babe,' and want to give your love partner a fun nickname, this list is your best chance. Here are 100 funny nicknames for boyfriend that he'll love for sure:
1. Bamboo Guy
— for boyfriends who are way more taller than you.
2. Mr. Weirdo
— when he keeps on repeating his fun and weird behavior no matter what the world thinks.
3. Forest Ape
— when he loves to swing anywhere he can put his hands and hang.
4. Wildness
— for boyfriends who appreciate and embrace the wildness within them.
5. Lover Clown
— when he's a clown, but also your lover.
6. Fantasy Boy
— for boyfriends with too many fantasies.
7. Fun Ride
— when you have lots of fun with him even when visiting the most simplistic place.
8. Joy Ride
— this nickname is for boyfriends who give you joy no matter where they take you on a date. With this guy, you don't have worries or limits, you are just in for a joy ride!
9. Papaya
— fruity nickname for fruity lovers
10. Secret Pants
11. Kawaii
— Japanese term for 'cute' and 'lovable'
12. Hawaiian Joker
13. Pandu
— for boyfriends who resemble pandas in laziness and dumbness.
14. Bon Bon
15. Maggie
— when his favorite fast food is Maggie
16. Chicken Noodle Soup
17. Bangtan Boy
— for boyfriends who are huge fans of BTS (Bangtan Boys).
18. Don Juan
19. American Don
— give him a hot vibe by calling him a don.
20. Mafia
— a sexy nickname for dangerous-looking boyfriends.
21. Nemo
— when he disappears a lot and you keep on finding him (based on the movie 'Finding Nemo').
22. Wookie
23. Hairy Fairy
— for angelic boyfriends who have dense hair on their body.
24. Hairy Boy
— when you can literally shake hands with hair on his arms.
25. Pineapple Express
— for boyfriends who love getting high.
26. Love Guide
— when he's a problem solver who fixes any argument or fights with his love guidance.
27. Mr. Don
— sexy nickname to flatter his ego
28. Mister Gangster
— when he looks like a gangster, and it's a lowkey turn-on.
29. Boogey Man
— for boyfriends who are into wrestling, and their favorite fighter is Boogeyman.
30. Wiggle
— for boyfriends who wiggle a lot when walking.
31. Jiggle
32. Stand-up comedian
— when he has too many funny stories to tell, and you are just sitting on bed and laughing out loud at each one of them.
33. Fun Hun
— 'fun' is for joy, and 'hun' is for honey.
34. Scooby Dooby
— when he resembles the dog character from the famous cartoon Scooby Dooby Doo.
35. Mr. Scooby
36. Aladdin
— when every day with him is raw, thrilling and vibrant.
37. Baby Yoda
— for boyfriends who look as cute and innocent as Baby Yoda.
38. Love Muggler
— when he mugged your heart and stole all the love for himself.
39. Mugloo
— when you are a Harry Potter fan and he doesn't even like the idea of watching HP movies. 'Mugloo' is a term for non-magicians or magic-dislikers in Harry Potter.
40. Duckling
— when he keeps quacking like a duckling.
41. Nestle
— name him after your favorite chocolate brand.
42. Wrestler Boy
— when he finds no one to wrestle with, so he grabs you and throws you around in bed.
43. Carl
44. Elite Comedian
— when you spend most of your time with him laughing out loud.
45. Food Monster
— cute nickname for boyfriends who like eating everything in sight.
46. Hungry Baby
— when he pouts in front of you so you make him something to eat.
47. Hippo
48. Snickers
49. Delicious Snack
— when he looks nothing less than a delicious, tasty snack.
50. Waffle
51. Pretty Weather
— for boyfriends who remind you of all the prettiest weathers you have experienced till date.
52. Cosmos
— a meaningful nickname for cosmic boyfriends.
53. Mr. Comic
— when he loves reading comics and regularly tells you about his favorite books and characters.
54. Cartoon
— for adult boyfriends who still watch cartoons like a 6-year old.
55. Nickelodeon
— when his favorite TV channel is Nickelodeon.
56. Baby Joker
— pet name for joker boyfriends
57. Jujube
59. Heart Dealer
— for the loved one who made the deal with your heart.
60. Sweet Chili
— when he's sweet and spicy at the same time.
61. Big Fun
— for boyfriends who never miss a chance to offer big fun.
62. Master Boyfriend
— flatter his boy ego by calling him this.
63. Maple Syrup
64. Sweet Sugar
65. Vanilla Cookie
66. Frooti
67. Mango Juice
68. Daddy Yankee
69. Home Runner
— for boyfriends who are great at playing Baseball.
70. Big Papi
71. Mr. Arnold
— for a heavily-built boyfriend who loves Arnold Schwarzenegger.
72. Wicket Out
— when he's pursuing a career in cricket but gets a wicket out a lot.
73. Flipper
— when he does amazing flips.
74. Einstein Boy
— pet name for science lovers
75. Scientist
76. Mr. Rocky
— for boyfriends who are rock-like tough.
77. Bookworm Baby
— pet name for reader boyfriends. Call him by this nickname every time he's reading a book!
78. Science Guy
79. History Man
— for boyfriends who have great interest in historical timelines and pristine things.
80. Elon Musk
— for innovative boyfriends who consider Elon Musk as their idol.
81. Giggle
— when he giggles a lot every time you're around.
82. Pintos
83. Mr. Google
— when you do not Google anymore because your boy got answers to all your questions.
84. Cute Paws
— when he has cute feet.
85. Mr. Stand Up Comedy
86. Timepass Boy
— when his favorite hobby is wasting time.
87. Time Passer
— when time passes by a lot faster with him.
88. Time Waster
89. Waste Baby
— when he does nothing productive in his day but he's still your baby at the end of the day.
90. Bagheera
91. Menthol Boy
92. Constellation Man
— when he knows about all different constellations and teaches you about the same when laying under the stars.
93. Dancer Boy
— for boyfriends who dance like they are floating in the sky.
93. Prof. Funny
— for boyfriends who have done PhD at being funny.
94. Husband Material
— pet name for boyfriends who possess all the qualities of a good husband.
95. Thirst Trap
— when he's so sexy, it makes you thirsty.
96. Achiever Boy
— when he achieves great results in his life.
97. Sniper Master
— for boyfriends who love sniping video games.
98. Kung Fu Panda
— when he's chubby, cute, and a warrior like Kung Fu Panda.
99. Ben 10
— pet name for childish boyfriends
100. Nobita
Dirty Nicknames For Guys
Do you want to add some intimacy and sensual vibes to your relationship? If you wish to take your connection to a sensual level and increase the intimacy between you, try these 100 dirty nicknames for guys. They will come in handy if you you desire sexy nicknames for boyfriend that are super hot.
1. Daddy
— one of the most loved dirty nicknames for guys.
2. Master
— another way to ignite intimacy in your relationship is by calling your boyfriend 'master.'
3. Professor
— when you love the new things he teaches you in bed.
4. Doctor Intimacy
— for boyfriends who are pro at intimacy.
5. Sir
5. My Teacher
6. Romance Teacher
— when you've learned all your romantic moves from your boyfriend.
7. Sir Secret Pants
8. Big Papi
9. Naughty Lover
— when he loves you so much that he never misses a chance to get naughty with you.
10. Big Trouble
— when his desires to be intimate with you all the time get you in big trouble.
11. Trouble Lover
— when your love for him gets you in trouble.
12. Playboy
— dirty nickname for intimate lovers
13 Ladies Favorite
— Call him this to improve his social confidence.
14. Extra Hot
— when he's hotter than hot guys.
15. Trouble Maker
— dirty nickname for troubling lovers
16. XXX
— bold nickname for extra hot boyfriends.
17. Xtra Hot
18. Baddy Daddy
— an improved nickname version for daddy!
19. Dirty Man
20. Pleasure Trip
— when he delivers what he says during sexting.
21. Bed Devil
— for boyfriends who are hardcore lovers under the sheets and have a sex appeal that is amazing.
22. Bed Master
— one of the dirty nicknames for boyfriends who have mastered the bed skills.
23. Evil Man
— when he dirty talks about doing evil things with you.
24. Damon
— the hottest character in the famous TV series 'The Vampire Diaries.'
25. Vampire
— for boyfriends who always leave a hickey on your neck in make-out sessions.
26. Blood Sucker
— when he loves kissing your neck.
27. Suck Boy
28. My Wet Dream
— when you dream sexy dreams of him.
29. Sex-o-phone
30. Waist Bender
— for boyfriends with great hand moves in bed.
31. Super Stud
32. Large Pants
33. Captain Bed
34. Intimate Legend
35. Mood Maker
— when you get in a sexy mood every time he's close to you.
36. Smut Boy
37. Kink Master
— one of the sexy nicknames for boyfriends that are wild lovers
38. Kinky Baby
39. Mr. Chocolate Body
40. Baebay
41. Mr. Cucumber
42. Mr. Pleasure Time
43. Wet Mate
44. My Wet Bet
45. Butter Roll
46. Agent Pleasure
47. Love Toy
48. Sex Warlock
49. Sr. Come-Again
50. Sausage Boy
51. Hot Dog
52. My Banana Boy
53. Bed Breaker
54. My Slave
55. Sweet Poison
56. Red room
57. My Dark Night
58. Mr. Intense Time
59. Sexy Papa
60. Body Boy
61. Mr. Bodybuilder
62. Doctor Orgasm
63. Orgasm Master
64. Mister Pleasure
65. Horny Boy
66. Wild Guy
67. Sexuality King
68. Horny bug
69. Sixty Nine
70. Bed Partner
71. Senorita
72. Mamacita
73. Pouncy Panther
74. Bed Tiger
75. Sex Zombie
76. Zombie Boy
77. My Wet Imagination
78. Daredevil
79. Bed Devil
80. Lip Smacker
81. Tickle Pickle
82. My sexy Demon
83. Crazy Kisser
84. Senor
85. Yummy Pants
86. Super Soaker
87. Daddy Choker
88. Boo thang
89. Mr. Bamboo
90. Thick Master
91. Double Spice
92. PlayDaddy
93. Bed Beast
94. Teaser
95. Mr. Tease
96. Mr. Smoochie
97. Body Wrecker
98. Smooch Partner
99. Smooching Expert
100. Drill Master
Chocolate Nicknames For Boyfriend
Do you need a unique nickname for your delicious, mouth-watering, sweet boyfriend? Here are 80 chocolate nicknames for boyfriend you can use to call your significant other:
1. Chocolate Boy
2. Kit Kat
3. Ferraro
4. Rocher
5. Snickers
6. Bounty
7. Chocolate Cupcake
8. Chocolate Lava
9. Lava Cake
10. Creamy Milk
11. Cocoa
12. Cocoa Nuts
13. Mister Chocolatey
14. Bueno Bar
15. Duplo Boy
16. M&M
17. My Hershey's Syrup
18. Chocolatey Syrup
19. Crunch
20. Munch
21. Munchy Man
22. Twirl Boy
23. Mr. Twix
24. Crunchie
25. Toffee Crisp
26. Crispy Hazelnut
27. My Fruit & Nut
28. Picnic Choco
29. Choco Boy
30. Master Choco
31. Choco Poco
32. Oreo
33. My cookie cupcake
34. Turkish Candy
35. My Dairy Milk
36. Milky Man
37. Creamy Bounty
38. Rich Cream
39. Mars Bar
40. Caramel boy
41. Twisty Nuts
42. Choco Brownie
43. Mr. Brown Bites
44. Cadbury Boy
45. Mr. Toffee
46. Galaxy Bar
47. Almond Joy
48. Milky Way
49. Hazelnut Bar
50. Black Berry
51. My Belgian Chocolate
52. Dark Choco Boy
53. Choco Cutie
54. Creamy Bite
55. Crackle
56. Mr. Silk
57. Cadbury Man
58. Parle Marle
59. Amul Boy
60. Bubbly Boy
61. 5 Star Boy
62. Bournville Man
63. Fuse Guy
64. Chocobar
65. Bitesize Boy
66. Chocozoo
67. Wafer Man
68. Eclairs Baby
69. Mango Bite
70. Kiss me
71. Chuckles
72. Cocoa Powder
73. Melody Man
74. Poppins
75. Londonderry Baby
76. CandyBar
77. Chocolate Angel
78. Midnight Delight
79. Hottie Mcnaughty
80. Golden Nugget
Sweet Nicknames For Boyfriend
The following sweet nicknames are some of the best nicknames to call your boyfriend when you want him to feel extra good about himself.
1. Cutie pie
2. Honey bunny
3. Boy toy
4. Hot pants
5. Big guy
6. Baby boo
7. Honey pot- Good nickname to resume playback of hot romance
8. Big guy
9. Baby cakes
10. Love bug- This is an adorable nickname to call your boyfriend
11. Cutie potato
12. Doll face
13. Eye candy- This is a sweet name to call your boyfriend when you want to describe how sexy his eyes are.
14. Baby love
15. Pumpkin pie
16. Dream boat
17. Movie star
18. Boo thang
19. Mi amor
20. Honey bun
21. Pookie bear
22. Sweet pea
23. Honey bee
24. Baby doll
25. Jelly bean
26. Sunshine
27. Pooh bear
Bottom Line
Nicknames are just another way for couples to express their bond and improve their compatibility. A simple change from using his name to calling him with a flirty nickname can change a lot many things in your relationship.
Nicknames for boyfriend can—
improve your connection
strengthen your bond
make your loved one feel special
express loving emotions
and benefit your relationship in the long run
This mega list of over 1500+ nicknames for boyfriend is all you need to find the perfect nickname for your partner! Use one flirty nickname on your boyfriend and let us know his reaction in the comment section below.
Please Save And Share!